— MA – BUDGETS
---
In April 2010 a Survey Ballot of the Silver Springs Community received a 100% vote from the property owners in the affirmative on Item 5- "I vote all Boards' Minutes and Budgets are the property of the property owners, are to be posted promptly, and exhibit fiduciary duty and transparency of all issues."
---
Silver Springs MASTER Homeowners Association
Annual Budgets

Bookkeeper: Robyn Bailey
There has never been a certified complete audit of the MHOA Accounts since the beginning in 1990.
Particularly since early 2008 there have been numerous requests made to the MHOA bookkeeper for disclosures of accounts. To date the meager spreadsheets for 2006 to 2009 are all that have been provided.  Bookkeeper claims her computer crashed a couple times.  She has no hardcopies of monthly statements.
Early 2010- The MA has collected approximately one million dollars from the homeowners for summer mowing of the two Park areas, for maintenance of the one (+ one private) tennis courts, and for the Large Lake.  That breaks down to See Budgets for more details.
Also see Detail of Annual SSMA Income and Expenditures.
March 2010– The MA is looking at a $5,000 expenditure to Wells Fargo to find and deliver the MA banking records from the bank's database (The MA manager did not keep copies of all bank statements, etc.). Plus as much as $50,000 for a certified audit.  This audit was be completed without cost to the MA by two Community Members, Tracey Phillips and Steve LoRe, who have accounting experience.
This audit was inconclusive as it covered only the last couple years.  Not all documentation was available.  There was no documentation for the $80,000 CD (Wells Fargo?) that was set aside in 2003 and now there is no accounting of it.
---
2001
2002
2003
2004
2005

In 2005 there were 13 subdivisions representing 504+2 residential units.
Each unit was assessed $75 + a $100 increase = $175 annually
Annual assessment income was $88,550
This year there was also a Special Assessment levied for lake clean-up:
Spec. Assess for 126 Condos @ $180 each = $22,680
Spec. Assess for 322 Single Family @ $225 ea.  = $74,700
Spec. Assess for 56 lake-view lots @ $270 ea. = $15,120
2005 INCOME:
Total Assessment $112,500 + $32,000  Mtn. Regional + $88,550 = $201,050
Past Savings in Reserve: $49,766 + Checking bal. $25,067 = $74,833.
It appears that around $275,000 was collected in AR during 2005.
In 2006 there were 13 subdivisions representing 504+2 residential units.
Each unit was assessed $175 each = $88,550   Reported: $63,463.00 + $101,200.
Total EOY Savings in reserve $38,195.
The above budgets do not show the $80,000+ CD put aside around 2003-6 for the Small Lake structure work. See MHOA Meeting Minutes for May and June 2008 for discussion and disclosure that these funds exist. There is a $32,000 check received in 2004 by the SSMA from Mountain Regional,  these funds have not been used by the BOT according to 2010 MA minutes.
---
The latest Master Association Board Budgets have not been provided nor posted.  We will include them here when the board provides them.  If you are a board trustee and have copies of these budgets please email them to us for posting.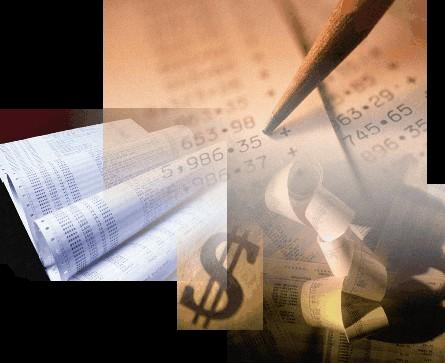 BYLAWS
OF
SILVER SPRINGS MASTER HOMEOWNERS ASSOCIATION
ARTICLE VII
Section 11. Treasurer. The Treasurer shall receive and deposit in appropriate bank accounts all monies and other valuable effects of the Association and shall disburse such funds as directed by resolution of the Board of Trustees; shall sign all checks and promissory notes of the Association; keep proper books of account; and shall prepare an annual budget and a statement of income and expenditures to be presented to the membership at its regular annual meeting.
ARTICLE VIII

BOOKS AND RECORDS
Section 1. Books and Accounts. The books and accounts of the Association shall be kept under the direction of the Treasurer and in accordance with reasonable standards and accounting procedures. A certified public accountant approved by the Board of Trustees and twenty-five (25%) percent of the Members shall be chosen to do a certified audit if requested by the Board of Trustees and/or twenty-five (25%) of the Members.
Section 2. Inspection of Books. Financial reports, such as are required to be furnished and Articles of Incorporation and Bylaws of the Association shall be available at a place designated by the Secretary for inspection at reasonable times by an Member. Copies may be purchased at reasonable cost. [Or downloaded from the website.]
---
Silver Springs Master Homeowners Association Board Budgets are the property of the Association Members. In this manner the Board is held accountable for its actions. The Association Members hold the right of free access, perusal, and use of these documents and chose to do so at the Member website at www.silverspringscommunity.com.
---
New Utah Law Requires Condominium Reserves or HOA Reserve Study (SB 278)
http://le.utah.gov/~2010/htmdoc/sbillhtm/SB0278.htm
The State Legislature has recently passed a law requiring Community Associations to conduct a Reserve
Study.  Below are a few of the main points of the bill:
* All HOA associations must have a Reserve Analysis Study done by July 1, 2012
* The Analysis must be reviewed at least every 2 years and updated no less than every 5 years
* The only requirements to have and administer a Reserve Fund would be found in the HOA CC&Rs
* Reserve funds must be spent on reserve items unless approved by 60% of Association Members
* A Reserve Fund must be established separate from the association's general operating account
HOMEOWNERS' ASSOCIATION AMENDMENTS
http://le.utah.gov/~2010/bills/sbillenr/sb0278.htm
2010 General Session of State of Utah Senate
Utah Code Sections Affected:
ENACTS:
57-8-7.5, Utah Code Annotated 1953
57-8a-211, Utah Code Annotated 1953
---