Parcel S – Drainage Channel
Parcel S : "L-shaped" common area. Width varies in range of 20′  wide. This drainage easement parcel/outlet stream commences on the north end of Silver Willow Lake between North Shore Court Lots 12, 13, 21, on the west, and Silver Springs Lots 199, 200, 201, 202 on the east.  This drainage then runs under Silver Springs Road where it continues northeast to a Ranch Place wetland area.
Am. Sav. Parcels A, S, and T as shown on the map below.  One or more of these water easements is described in 2002 Quit Claim Deed to Master Association, Entry 616573. The remaining parcel(s) belong to NorthShore HOA.
---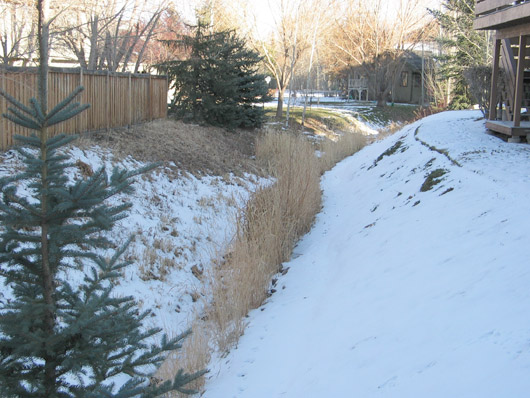 2009 – Parcel S – L-shaped drainage; view is from the north toward the south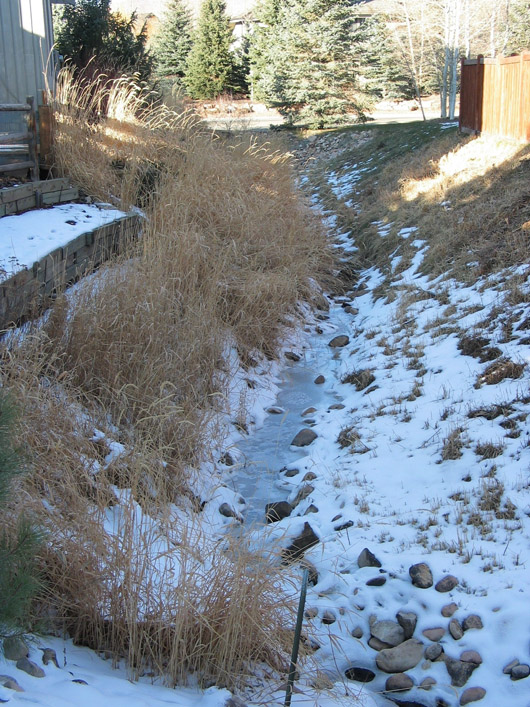 2009 – Parcel S is a L-shaped drainage outlet; view looks north toward Silver Springs Road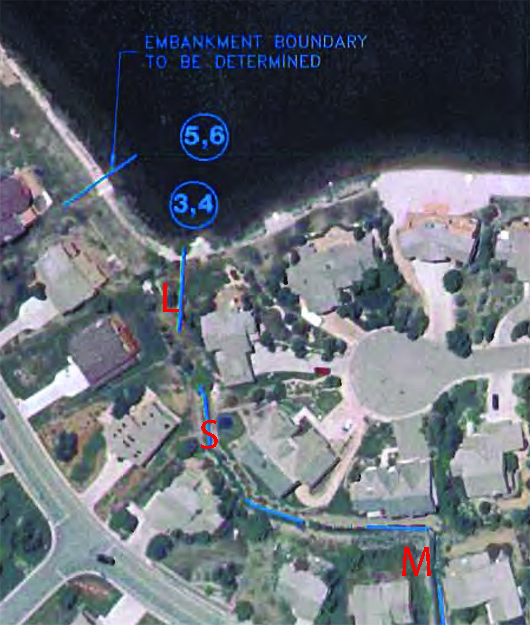 Above: 2003 Aerial View – Below: ground view of bosky Channel S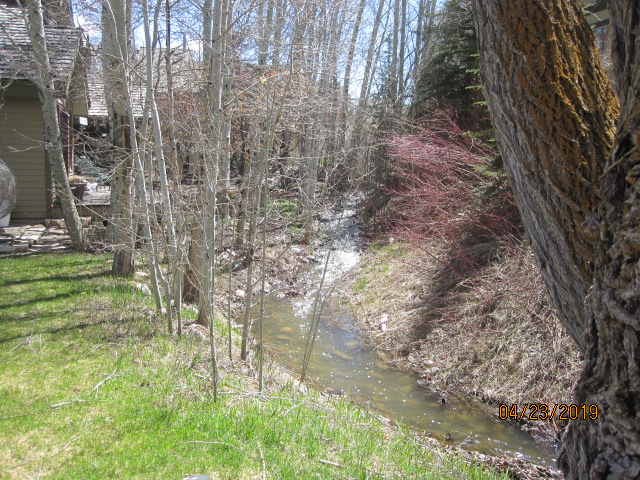 ---
Parcel S from 1988 American Savings Parcel plat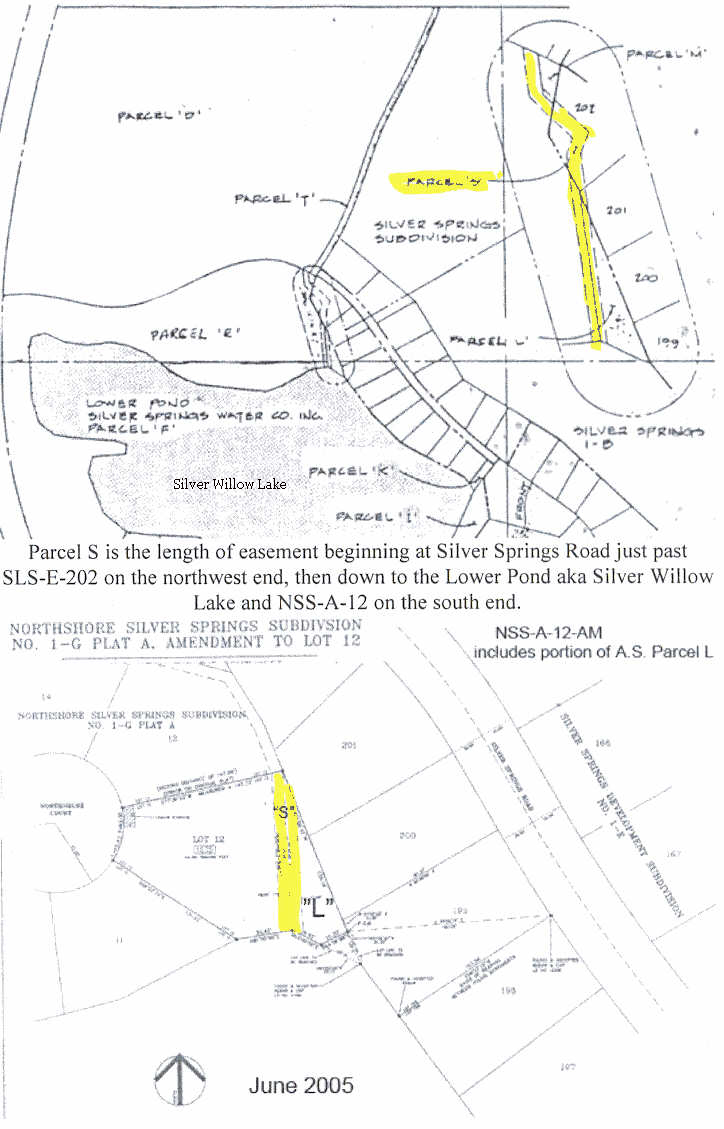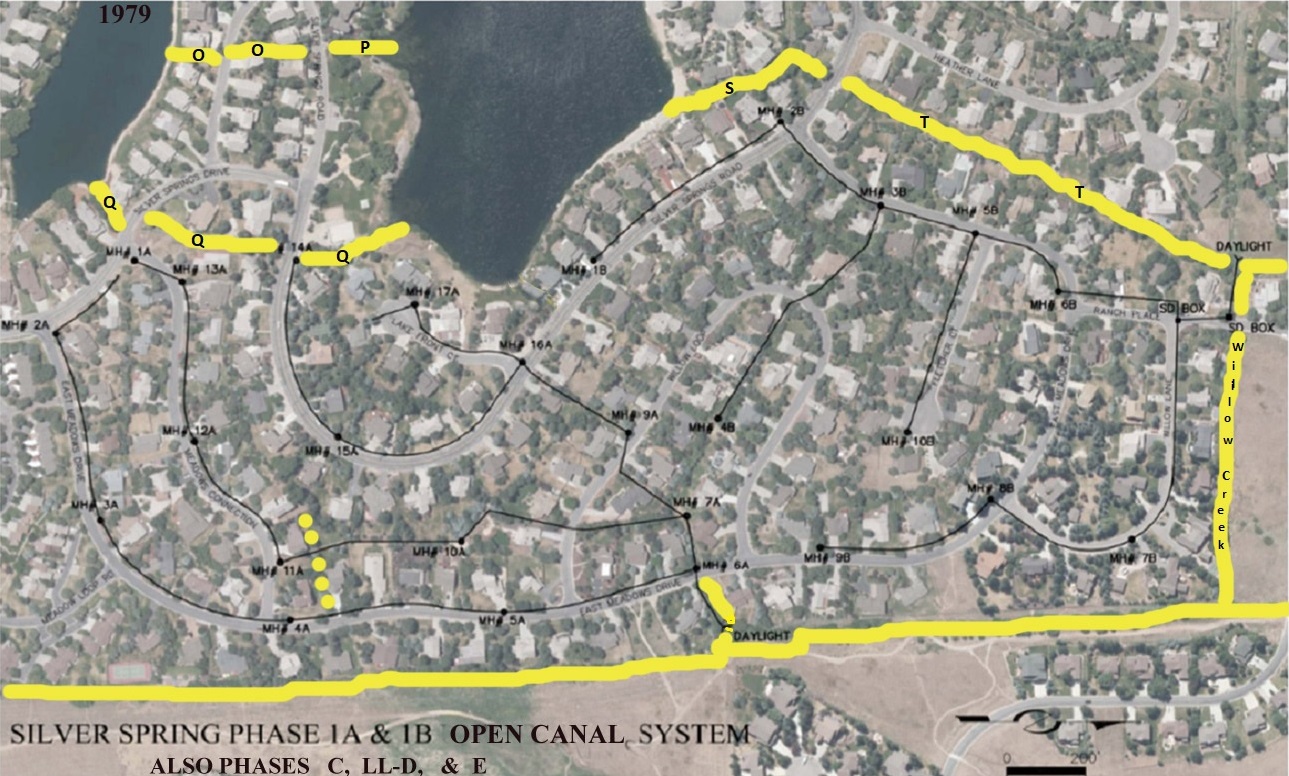 Parcel S is the length of easement beginning at Silver Springs Road just past SLS-E-202 on the northwest end then under Silver Springs Road to NorthShore. On the south end it goes down to  NSS-A-12 on the south end and to Lower Pond aka Silver Willow Lake.