Parcel P – Inlet Stream
---
Parcel P : The west inlet stream aka a drainage channel parcel to the Lower Pond that is an extension of Parcel O.  Begins at Silver Springs Road where O ends, and continues north to the Silver Willow Lake (a.k.a. the Lower Pond).
Parcel B or 8 was assigned in 1988 by American Savings as part of Lot SOS-B-44
---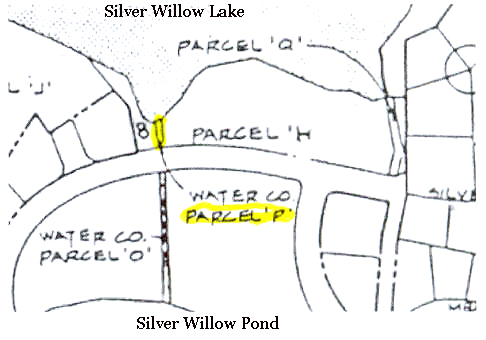 ---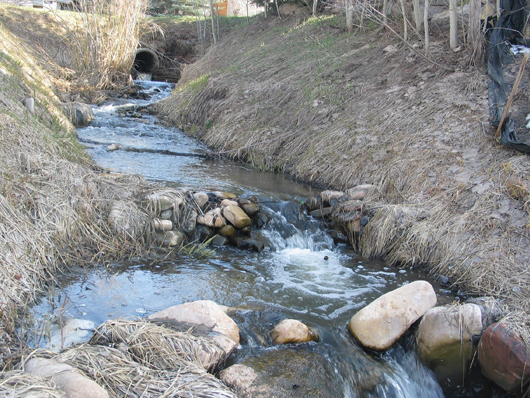 Parcel P Inlet stream looking south toward culvert and Silver Springs Road.
AKA drainage channel Parcel B or 8 on right, Parcel H or Park on left.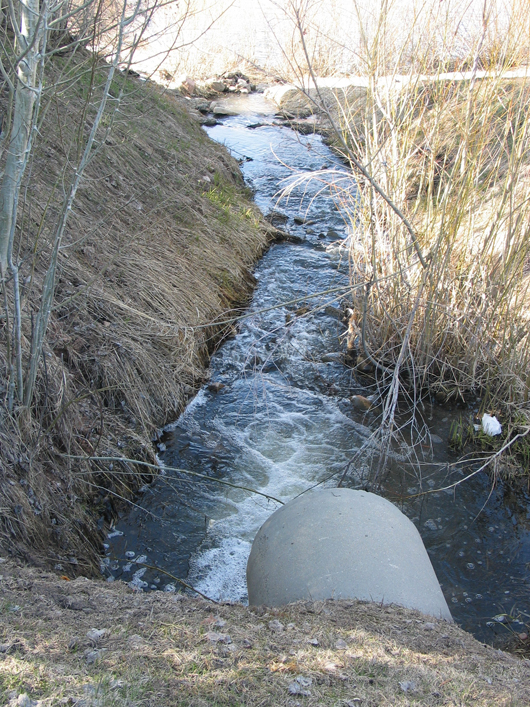 Parcel P – Standing on Silver Springs Road looking north to Silver Willow Lake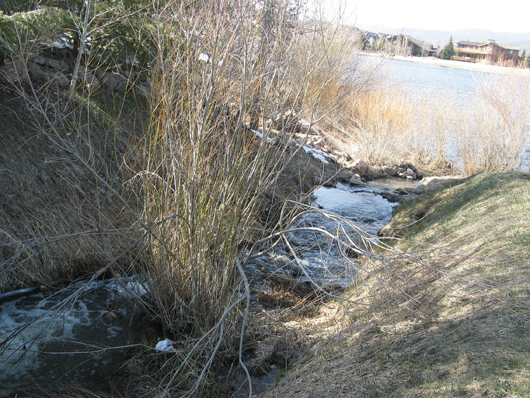 This is Parcel P which is contiguous with Parcel 8 or B on left bank and Park on right/east.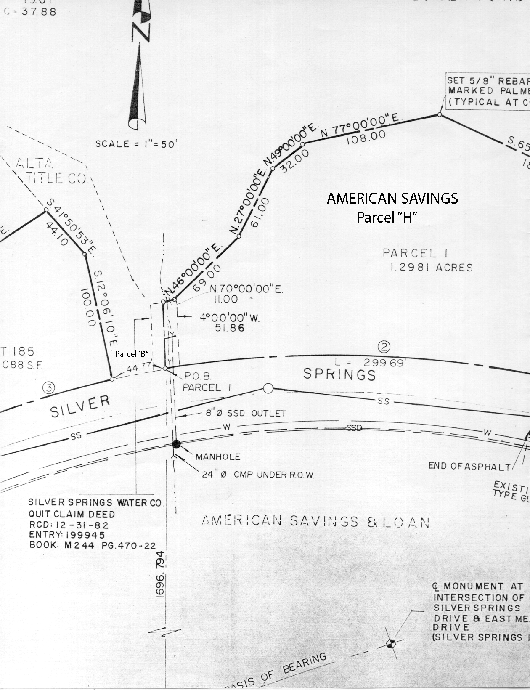 Parcel B or 8 is the southwest beach area; Parcel P is the Inlet stream next to Parcel "H" Park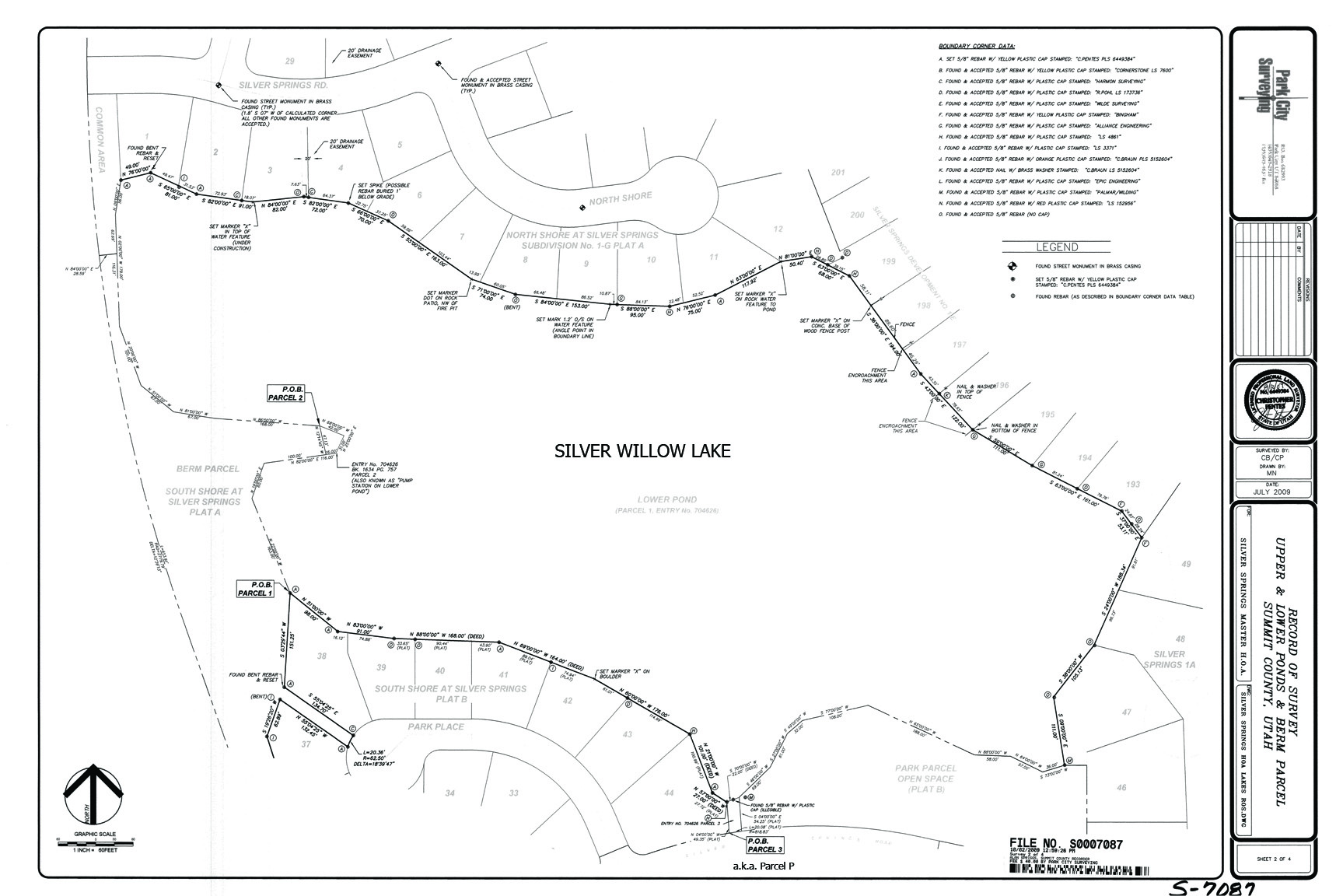 October 2, 2009 Survey Map -includes encroachments; does not include lake easement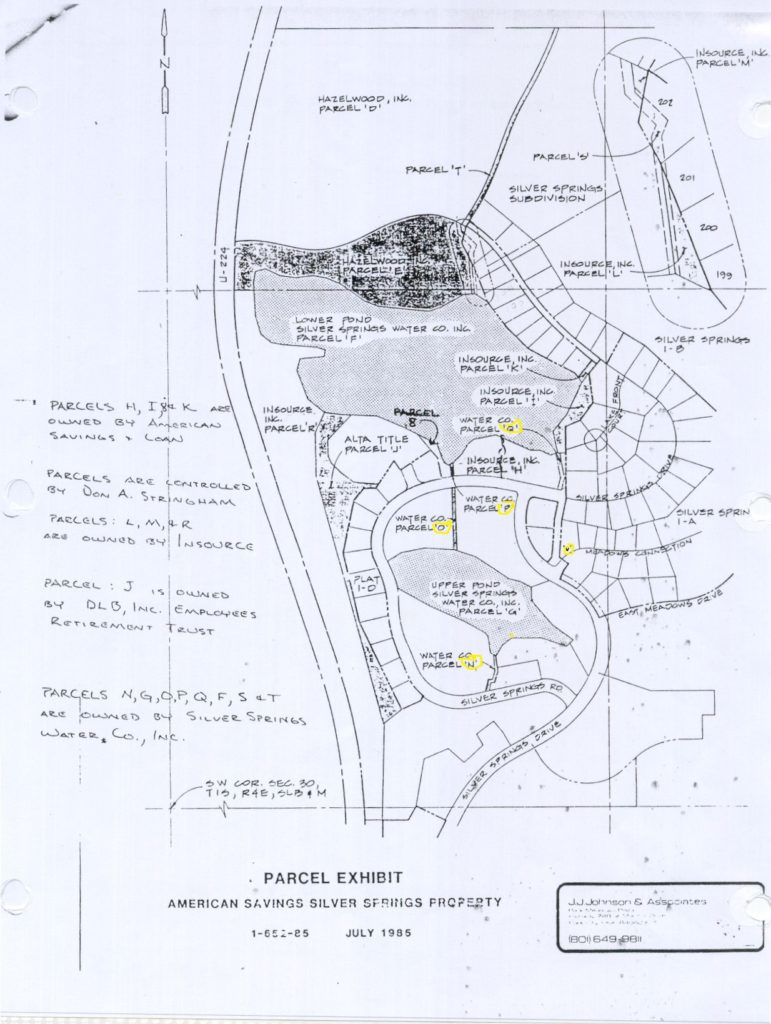 Click on map to enlarge.
---