Underdrain System Maps
---
  ~ SILVER SPRINGS SINGLE FAMILY SUBDIVISION~
1979 DEVELOPERS DIA TEMPORARY UNDERDRAIN
 WATER REMOVAL SYSTEM AGREEMENT EXPIRED IN 1982
~~~~~~~~~~~
-This system is not owned by the Neighborhood nor the HOA.
-Each Lot Owner with a section of the underdrains on their
private property owns the section within their lot.
-The unratified County Agreement expired in

1982.


–

The

County has no mandate for SSSF responsibility of the system.
-The Homeowners voted in 1985, 1994, 2008, 2014, 2019, 2020
to NOT include this system within the auspices of their HOA.
-This system is a

voluntary

neighborhood project.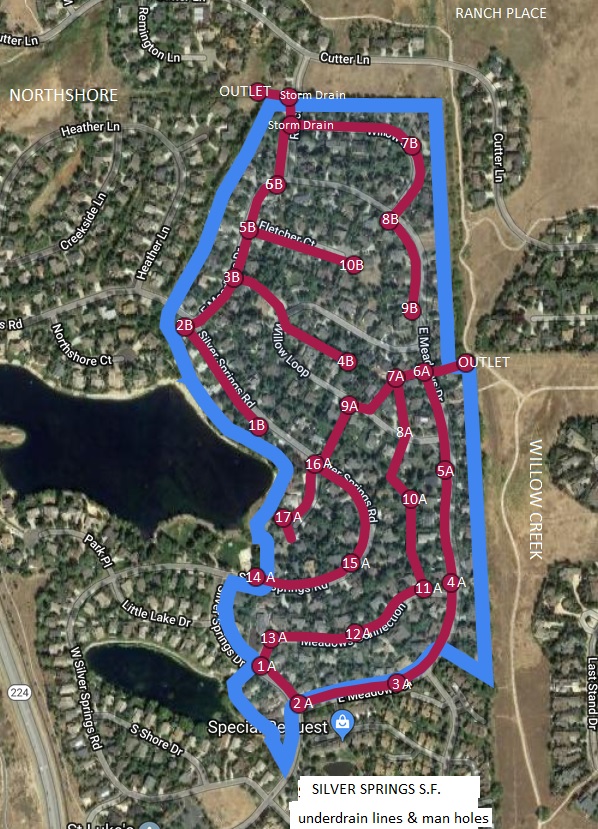 The UD System does not exactly align with the SSSF Plat Maps.
This UD System is divided into Segment A and Segment B.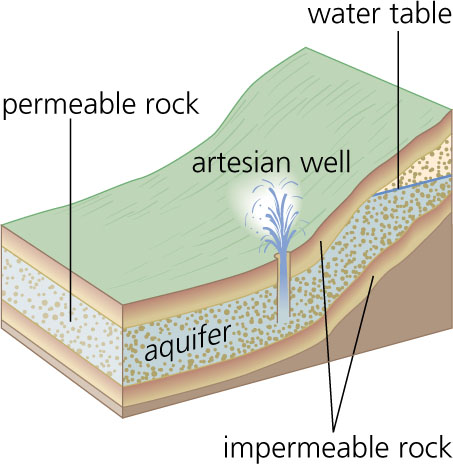 SSSF Plat A is orientated on the south end of SSSF and is the highest part of the mountain watershed elevation in our neighborhood.


Segment A

was designed with 17 manholes on Plat A Lots 1 to 64 and the majority of the UD plastic tubing and the least amount of water since the water collectively courses downhill to Lots 6A, 7A, 8A, 9A, 10A.
SSSF Plat B has Lots 65 to 171 in the lower (north) extension of the underdrains, with ten inactive manholes.
Plat E with 10 lots along the east rim of the big lake has two manholes (1B active and 2B inactive).

Counting the manholes by Segment, A has seventeen and Segment B has ten.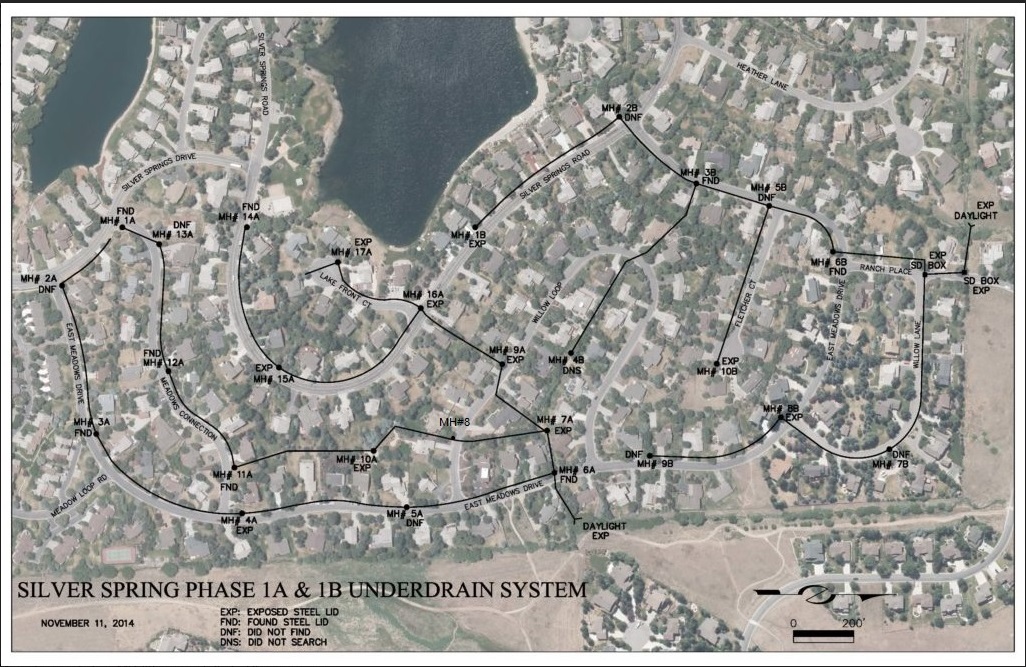 The above 2014  aerial map of the UD system includes the new location of Manhole #8A on Lot 68.
The Amended 2019 Plat below includes Manhole 6A on Lot 87, Manhole 7A 0n Lot 88, and Manhole 9A on Lot 70.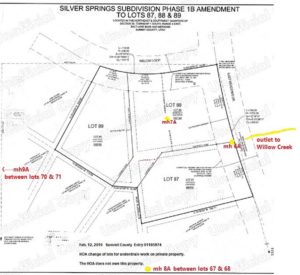 ---
---
This illustration of the five SSSF plats can be used to identify the UD lines and manholes by Lot numbers by comparing locations with the aerial maps above and the "As Built" maps below.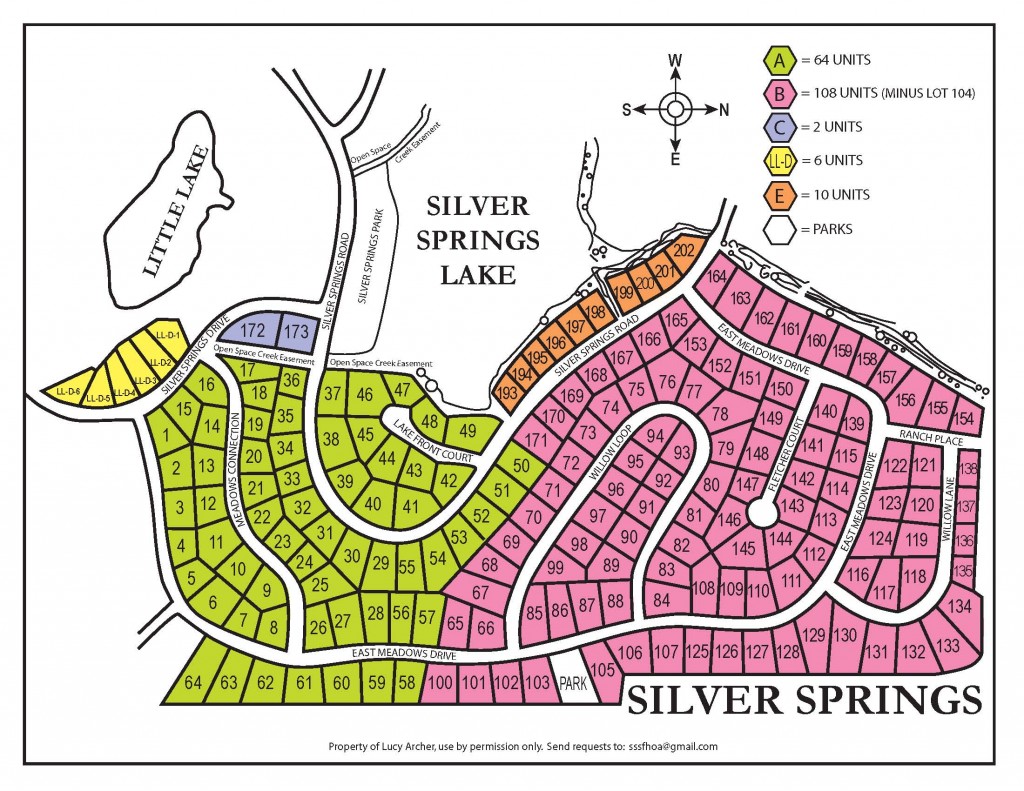 ---
---
Unfortunately, we have not found a copy of the "original" design drawings of this system.
This "As Built" drawing by definition is a revised set of drawings submitted by the contractor upon completion of this construction project. … One of the main purposes of an as-built drawing is to be able to document any changes made during construction of the project that strays away from the original design.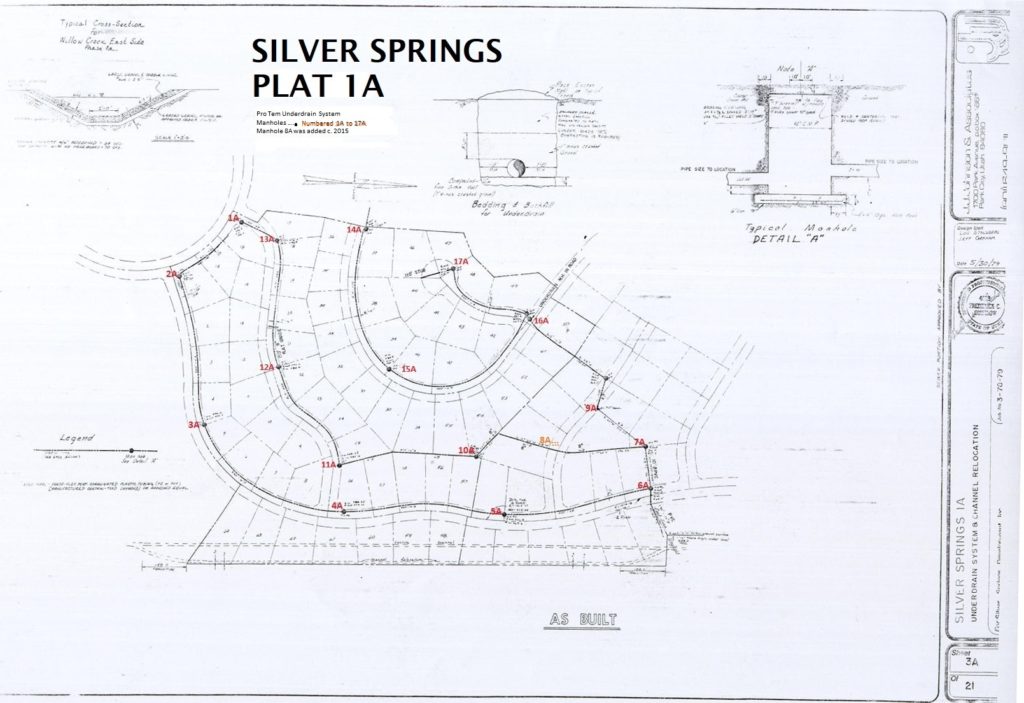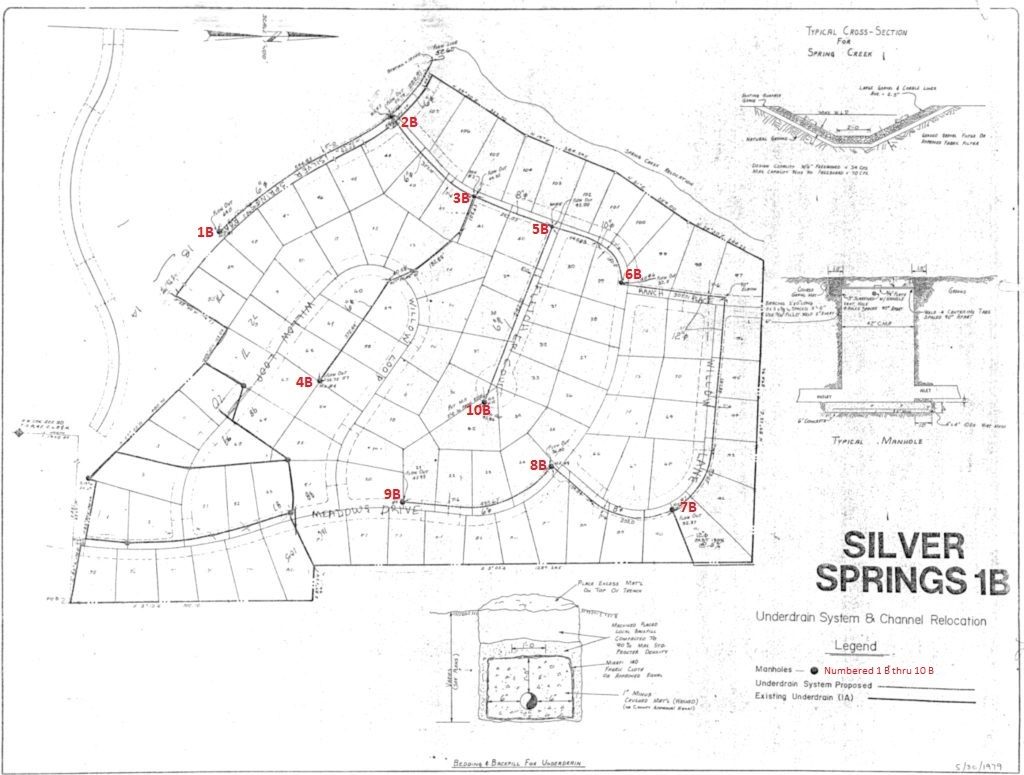 ---
---
---
---