¤ MAPS & PLATS
---
Silver Springs Community Maps

---
---
1979 Silver Springs West and Silver Springs East
This early proposed community was split by Highway 224.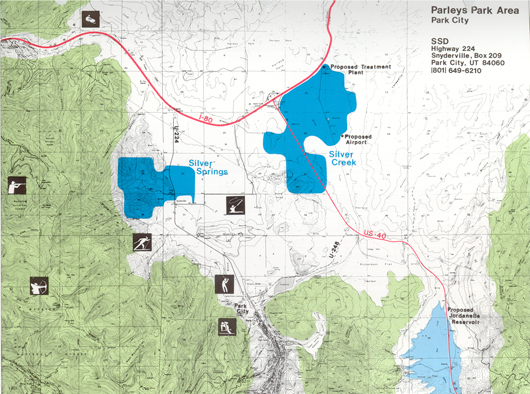 ---
See Additional Maps on our Individual Subdivision web pages
Aerial Rendering of Silver Springs around 1979 —- View includes four water features. The "Silver Lake", the "Duck Pond",
the "Minnow Pond" and the "Entry Lagoon".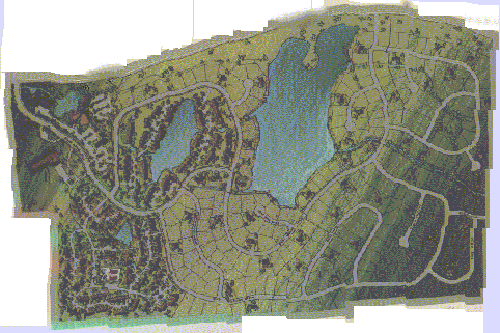 Silver Springs Sunrise View — Beginnings
—Original developer concept, c. 1980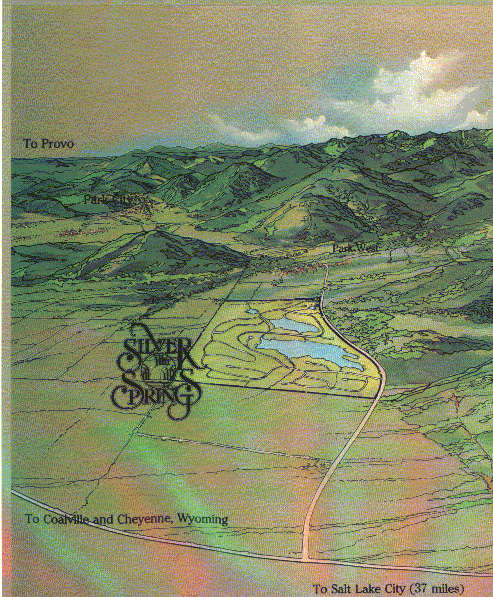 ---
JUNE 9, 1981 MASTER PLAN SILVER SPRINGS EAST
SouthShore was originally planned for Multi-Unit Housing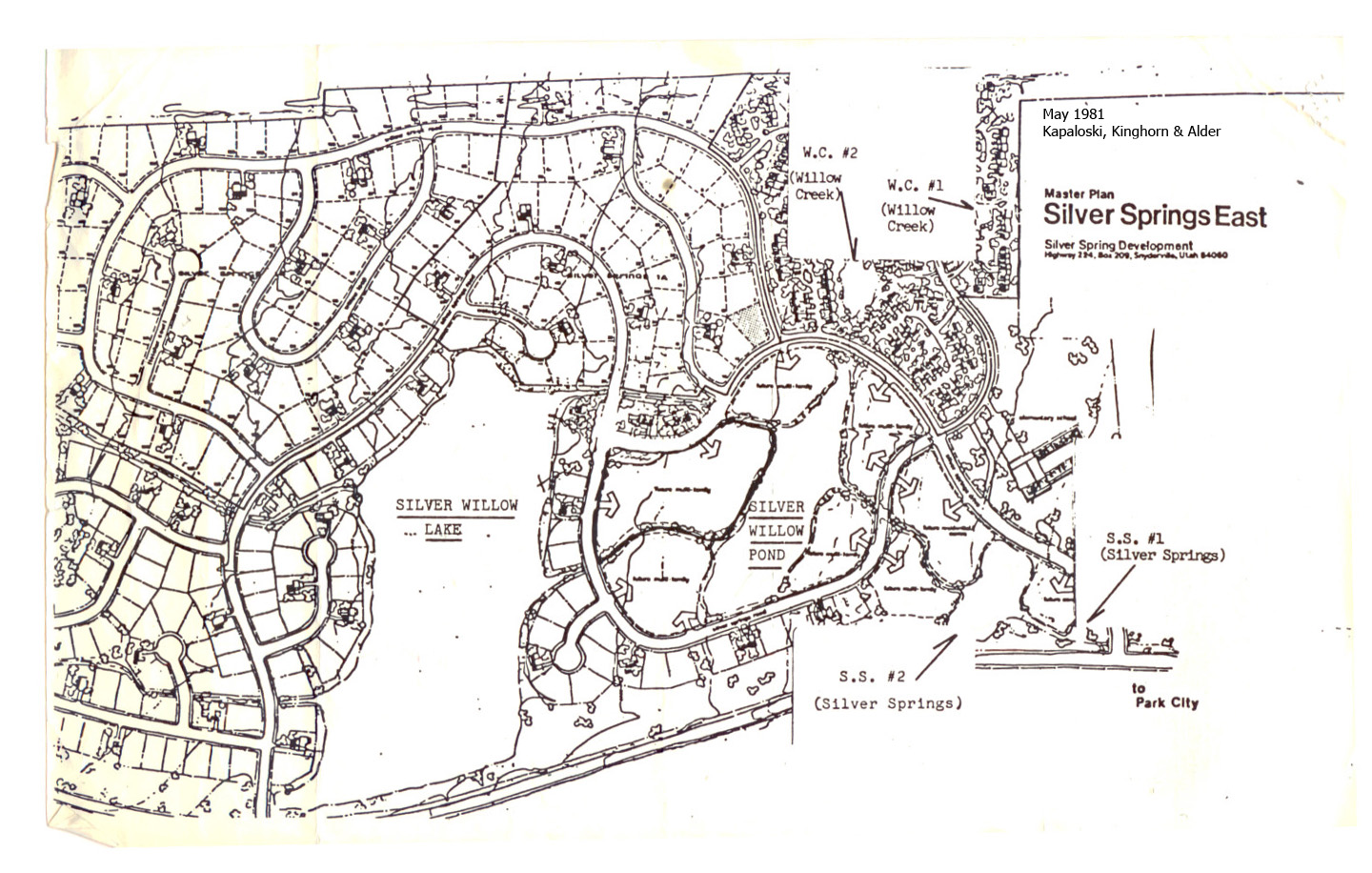 Silver Springs Community – Summit County Recorder Map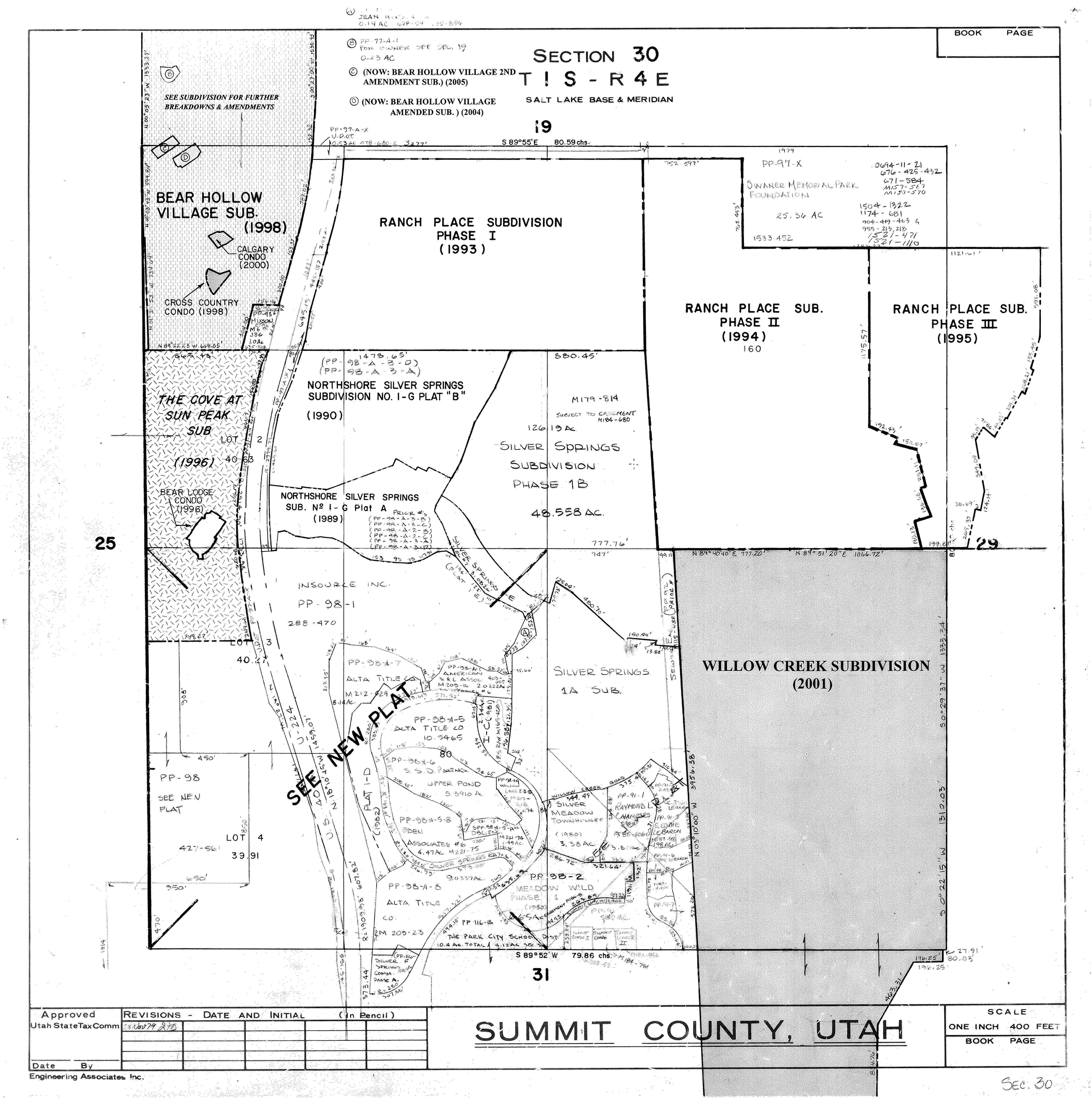 Click here to view larger version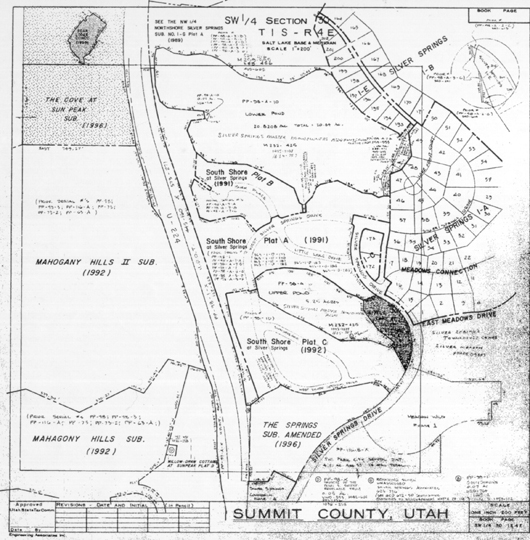 Revised 1996
---
---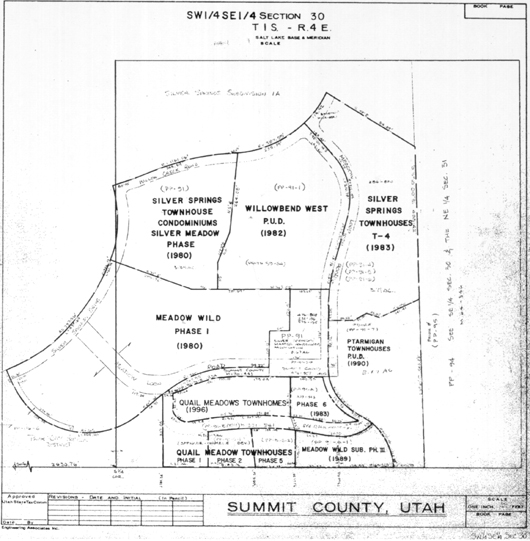 Revised 1996
---

Top of Section 31 plat shows Silver Springs south entry
---
 SouthShore at Silver Springs 1991 Plat A, B, C

---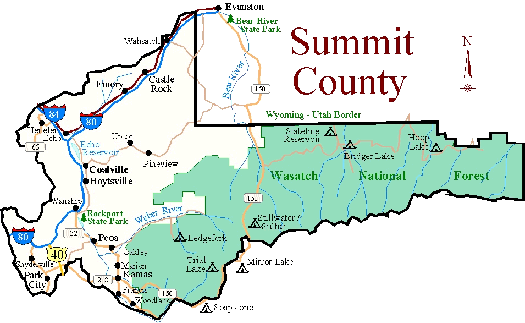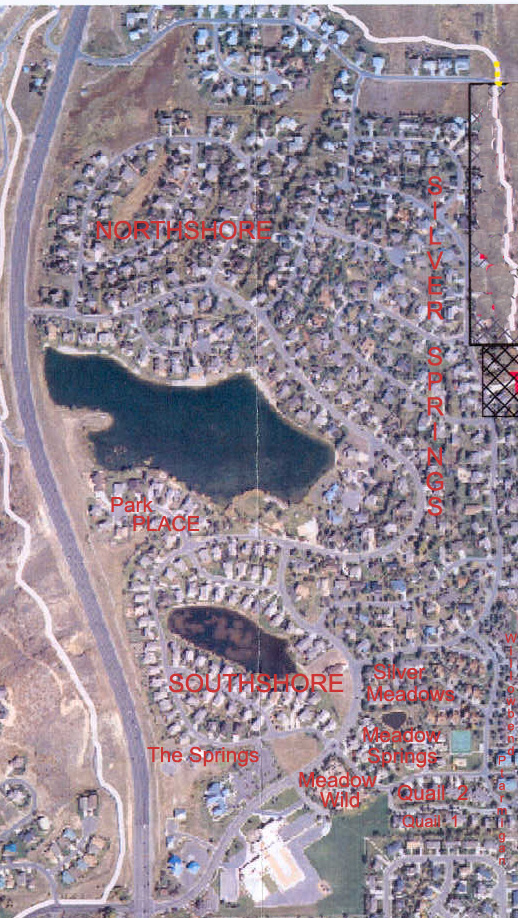 ---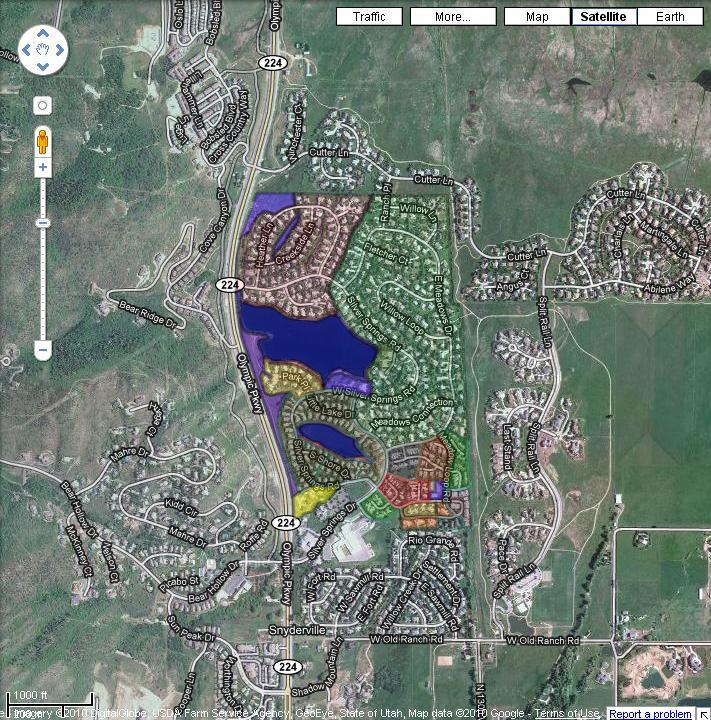 UTAH GIS PORTAL – Aerial Maps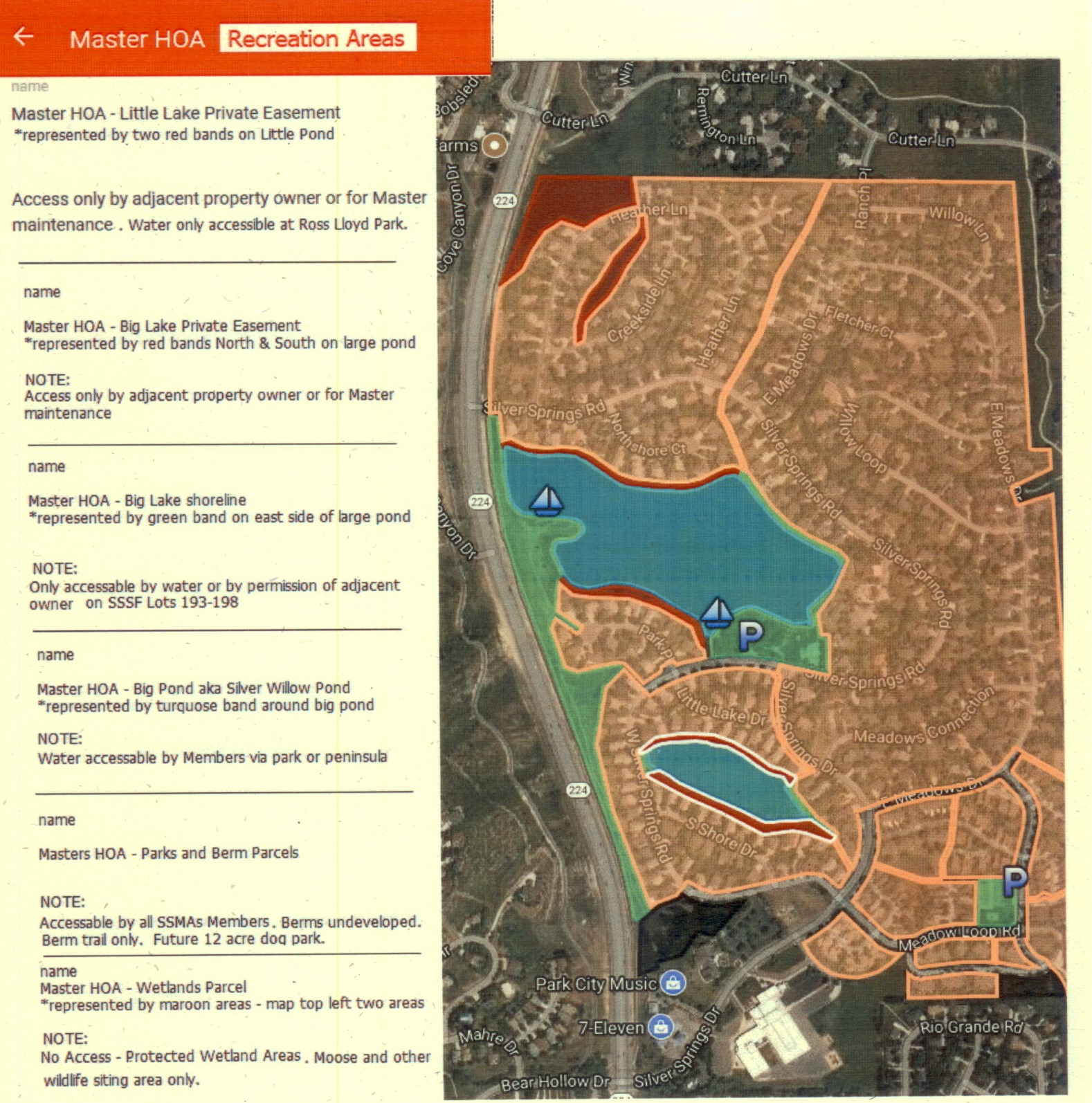 MASTER ASSOCIATION INTERACTIVE RECREATION AREAS MAP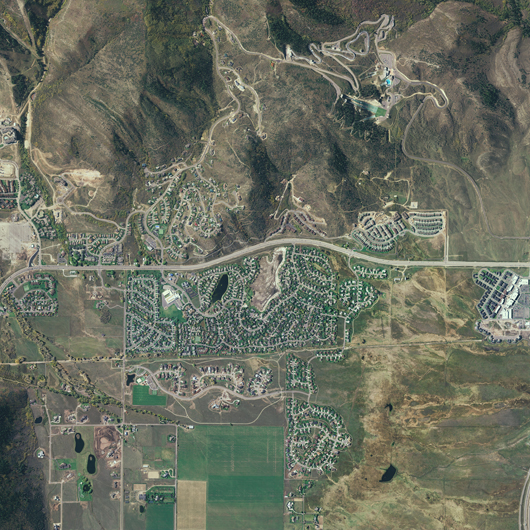 Silver Springs Communities Aerial c. 2005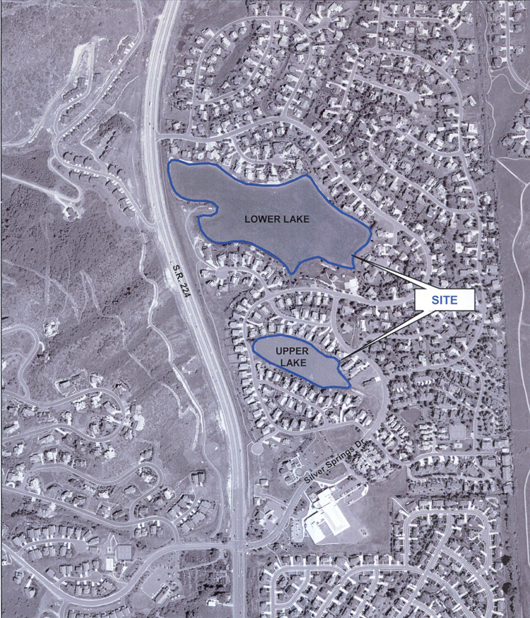 Aerial View c.2000 ??
---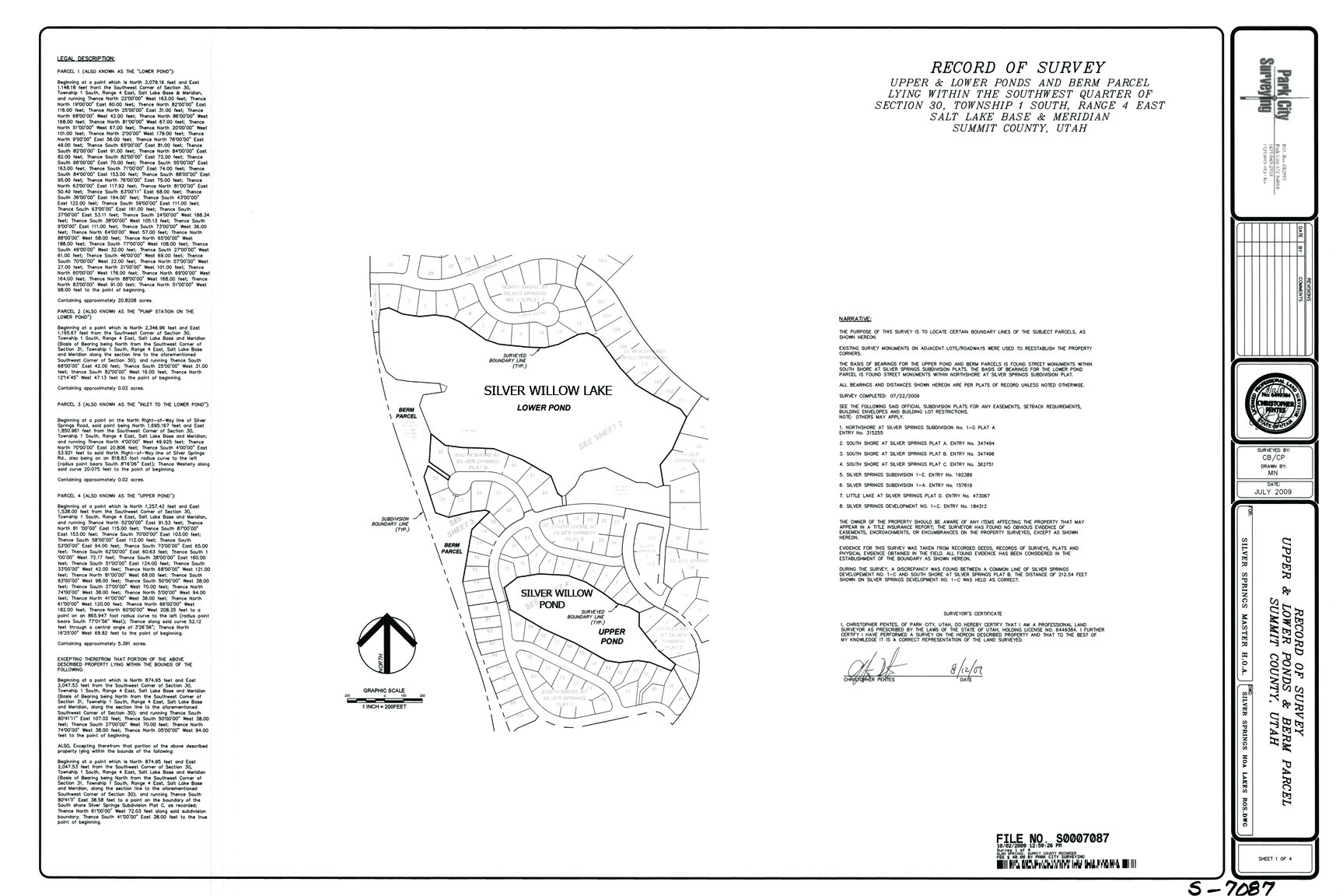 ---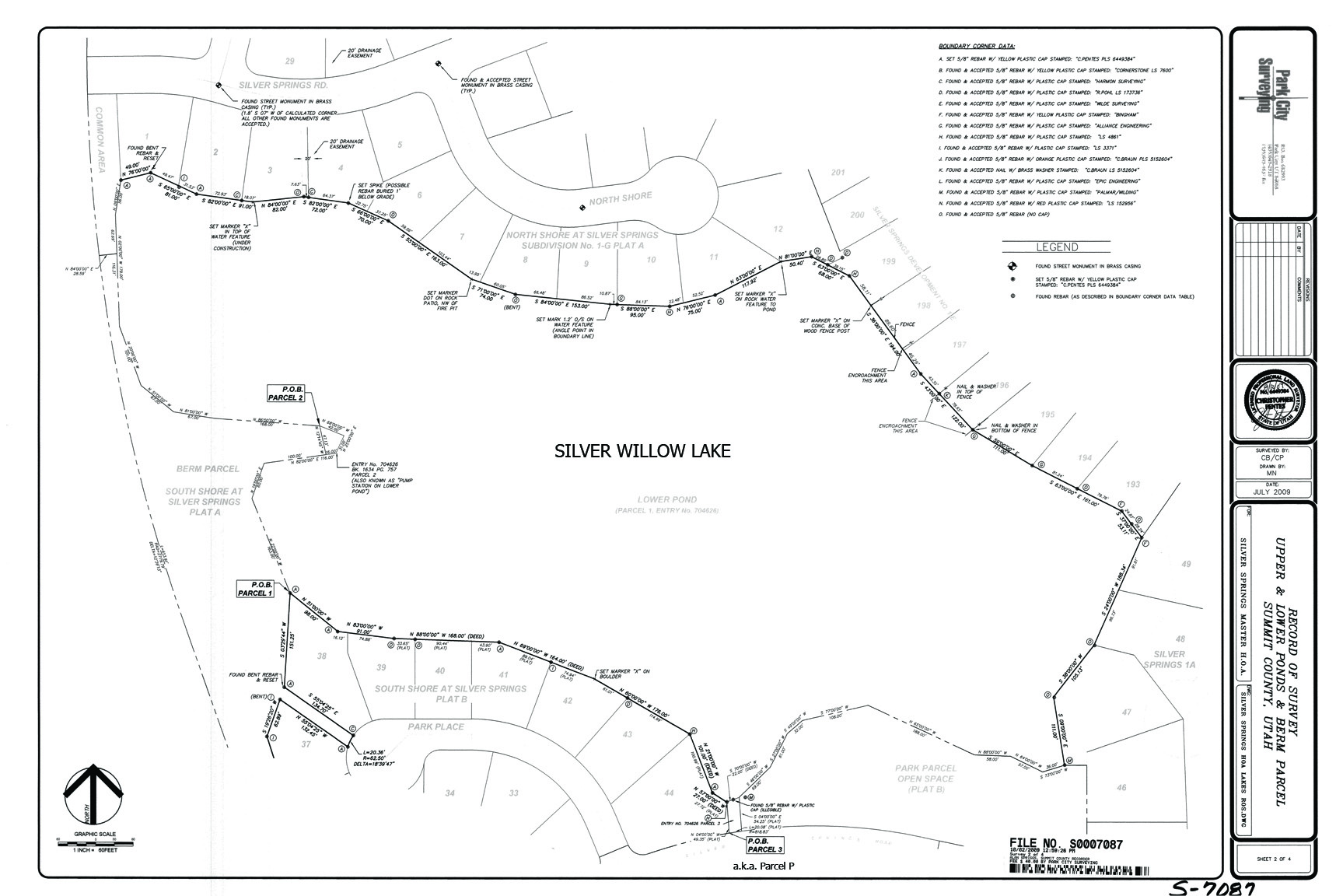 2009 October 2 Survey Map; includes encroachments; does not include easement

---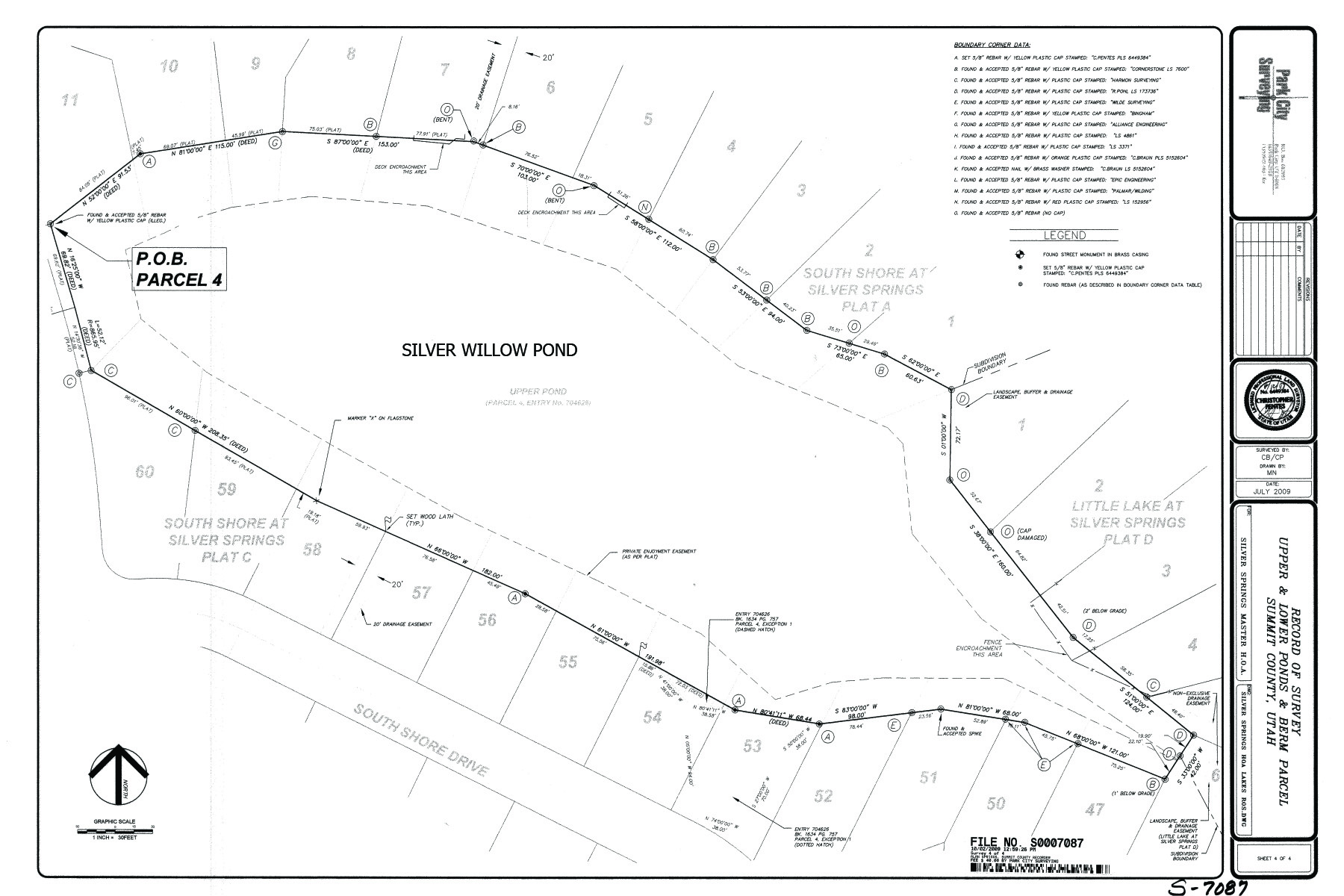 2009 October 2 Small Pond-Lake Survey showing Private Easement
---
---
SILVER SPRINGS SINGLE FAMILY 1978 UNDER DRAIN WATER SYSTEM
HAS BEEN ABANDONED SINCE 1982.  THERE IS NO PROOF THE HOA OWNS IT OR IS RESPONSIBLE FOR ITS 'RETURNED BACK TO NATURE" CONDITION.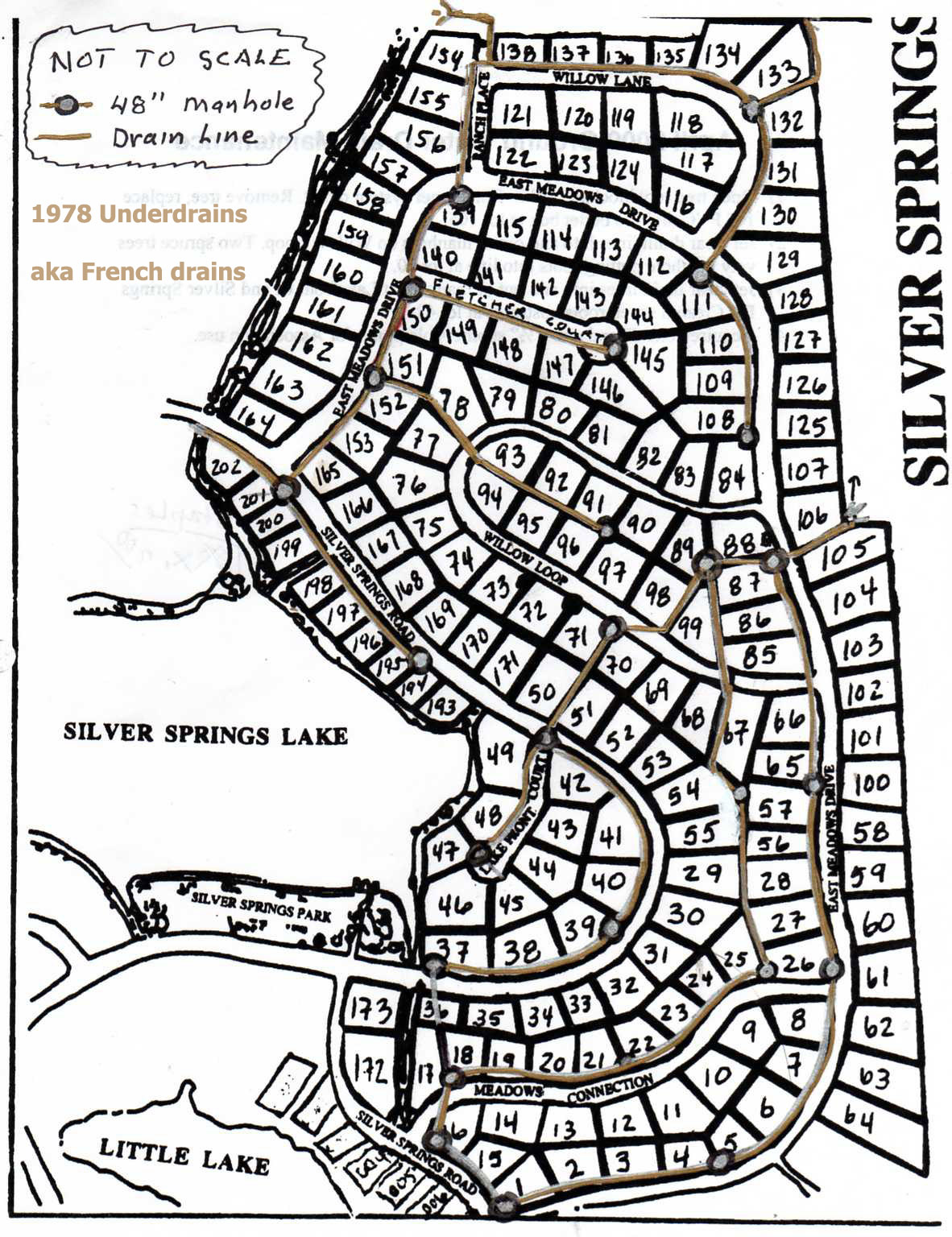 This map is merely a guesstamation of where Bill Noland thinks there are underdrain lines in SSSF.  The underdrains were started in 1978, the system was never completed.  In 1982 the HOA Membership voted to abandon the defunct system which was replaced by drainage channels, retention ponds, storm drains, sewers, curbs and gutters, etc.   There is no evidence that the HOA has any responsibility or ownership of this unsanctioned groundwater discharge system.
Lot owners were given a letter in June 2013 showing them where plotting had been proposed but not necessarily completed and giving them guide lines as to what they can do around this "system" within their own private property.  This new CCR  "Architectural Rule" passed by three trustees [Hibdon, Milkis, Fassett] in November 2013 is contradictory to the 2008 Articles of Incorporation, and is a huge infringement on private personal property rights in Silver Springs SF; this 'rule' also tramples the voting rights of the HOA Membership.  Any changes made to the CCRs need to be voted on and passed by a majority of HOA property owners.
---