¤ COMMUNITY SUBDIVISIONS :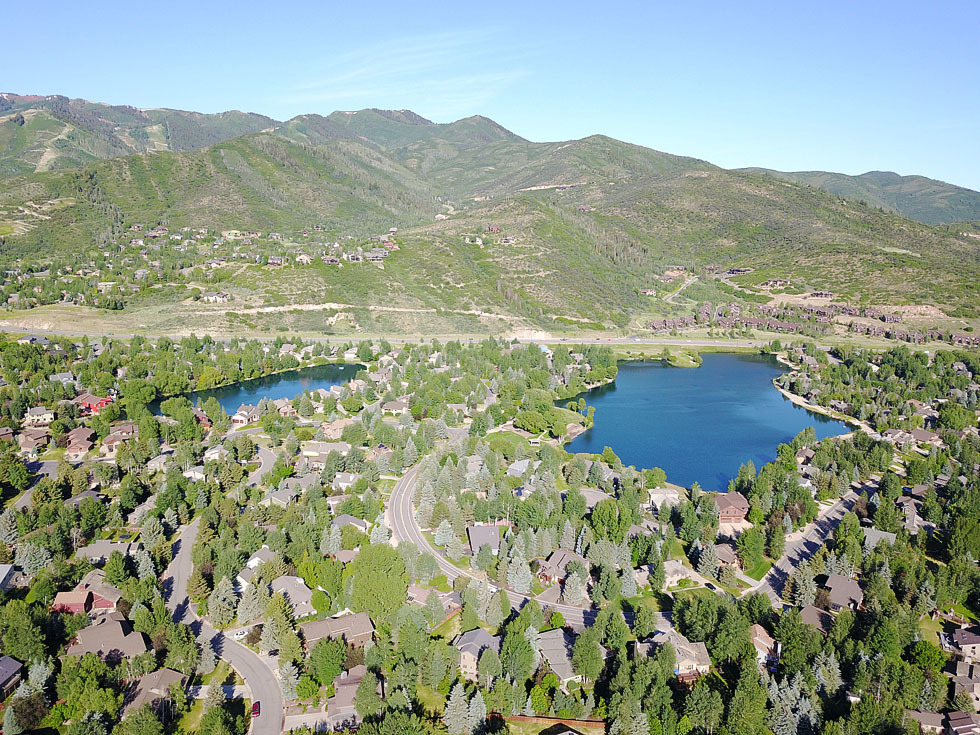 ---

~ ONLINE BOARD BOOK ~
Silver Springs Community Directory
The SS Master Association now has 12 member subdivisions.
Two subdivisions prefer not to be members.
Plus there are four neighboring subdivisions.
1) Meadow Spring Single Family  (1995)
(19 homes)

7) Quail Meadow Townhomes  (1996)
(9 Townhomes) This subdivision is not a member of the MA. Forced into membership 2013.


2) Meadow Wild Condominiums  (1980)
(14 Condominiums)

8) Silver Meadows Townhomes  (1980)
(18 Townhouses)

3)Northshore Single Family  (1990)
(90 Homes)

9) Silver Springs Single Family  (1980)
(189 homes)Includes the six Little Lake homes

4) Park Place Single Family  (1989 – SOS-B)
(13 Homes)

10) South Shore Single Family  (1989)
(67 Homes

5) Ptarmigan Townhomes  (1990)
(20 Condominiums) This subdivision resigned from MHOA participation on November 17, 2009.

11). Willowbend East Condos  (1983)
(22 Condominiums)
a.k.a. the Silver Springs Townhouses

6) Quail Meadow Condominiums (1982)
(17 Condominiums)

12) Willowbend West Condos  (1984)
(26 Condominiums)

13)
The Springs SF
(2000)
This subdivision was turned away from MA participation around 2006 (Duyker).  The Springs non-membership was re-confirmed at the MA meeting on April 13, 2010.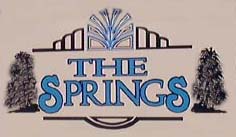 The Springs no longer consider themselves part of the MA
The Springs Includes:  Walker Court (4 homes)
On the Parcel Plat Map:
---
Not Part of our Master Association but close neighbor subdivisions:
---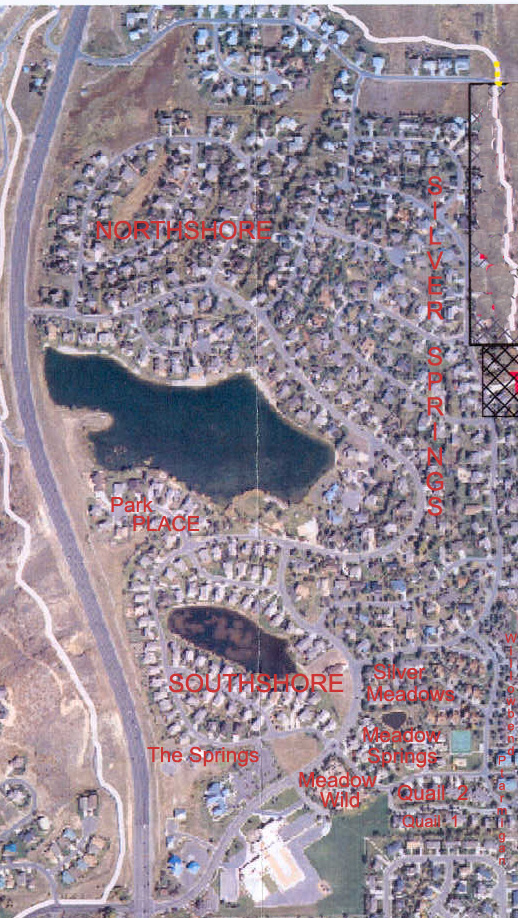 ---
 Quotes
"There is much satisfaction and added value when living within a Homeowners Association " –
"There is also much dissatisfaction and contested value."  See "Surviving your HOA" by Willowdean Vance
OR…"The New Web Book: The HOA Primer: Homeowner Associations, a plague that is threatening to destroy the American Dream of homeownership" by Dorian MacDougall
Suppose to be "Protecting the value of your home while enhancing the quality of your life."
"Rules and property values go hand-in-hand. Developed and enforced to maintain community aesthetics and protect property values, community association rules are often the source of friction between associations and individual residents. Although some residents would prefer to see fewer restrictions, 34% believe community association rules "protect and enhance" property values. Community association living isn't perfect, and for some it's just not a good fit."
List of books written about the problems with Homeowners Associations.