Parcel J – Open Space
---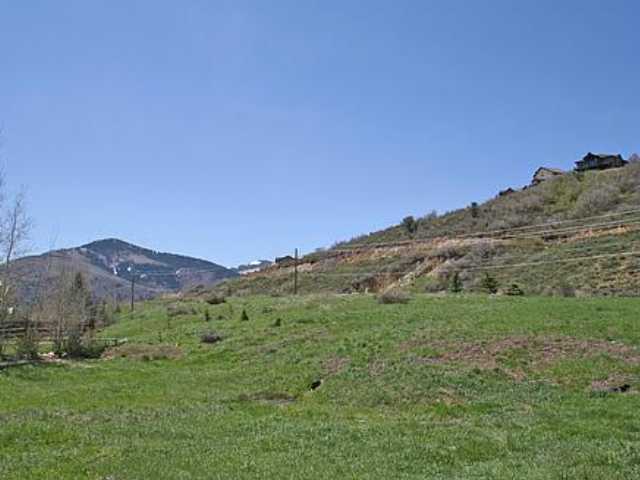 Parcel J –  Open Space Berm
---
SOS-A-Berm aka North half of American Savings Exhibit (InSource, Inc.) Parcel "R"; berm along SSR-224 – 5.21 acres
Parcel J runs parallel to Parcel R but is shorter than R, Parcel J ends west of SOS-A-69.
Parcel R continues down to The Springs at Walker Court Subdivision.
Parcels R and J have been merged west and east then redivided north and south as SOS-A-Berm and SOUTH BERM.This north half of Parcel "R"; berm along SSR-224 from NorthShore entrance to Walker Ct.–
SS-NS sign parcel – W259 x N46 x E 138 xS 28.59
Vesting Book 01371 Page 01389
2001 – May 21 – Quit Claim Deed from SSA to SSMHOA


Silver Springs MHOA Parcels R and J Plat – 1991
NS Deed was recorded on September 23, 1991 Entry 347491 Book 625 Pages 724-7251
Signed by Ruth Wagner
---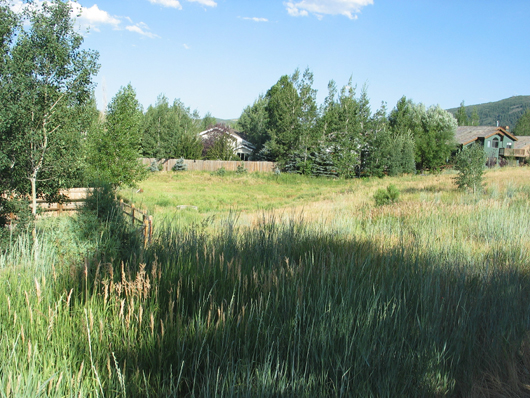 Parcel J – approach from north along trail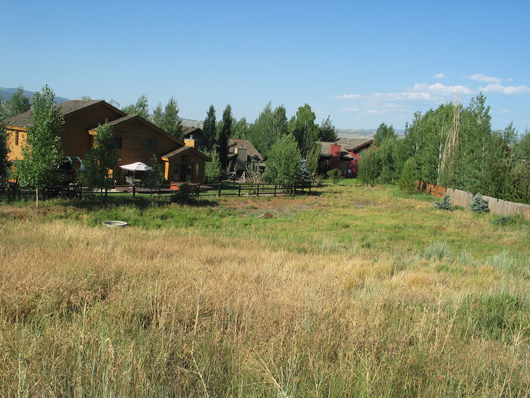 Parcel J – from Parcel R Berm looking east – possible Community garden? Check insurance.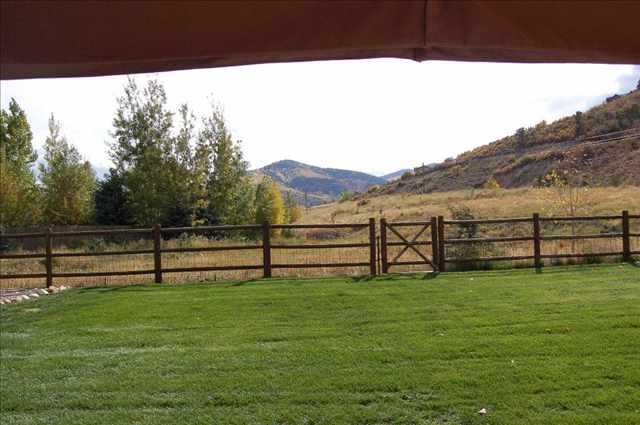 Berm Parcel J – as viewed beyond fence, from 1623 Park Place –  2007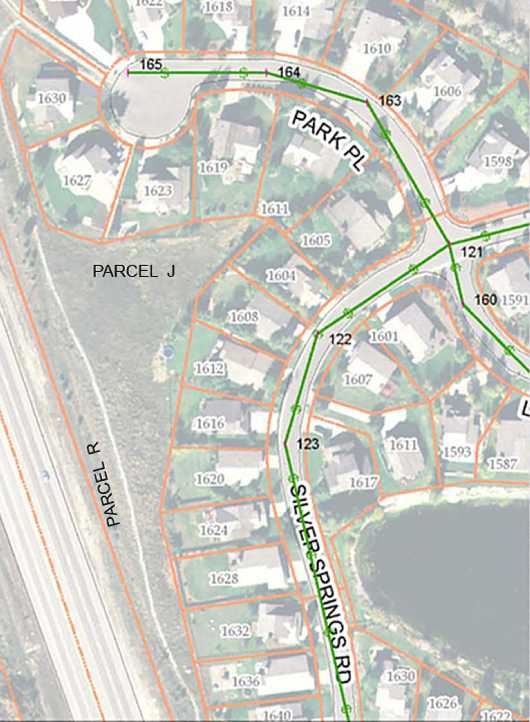 —Parcels J and R could be developed as a 12 acre dog park.  The Master Association has ignored this common area resource.  As of 2017 the MA is holding over $325,000 in homeowners' dues beginning with the illegal assessment on the MA property owners in 2010.  The MA spends most of its time and resources on the big pond and on the private little pond.  The feckless MA Board and manager have had no complete audits of their accounts since the developers began to organize them in 1989.  The MA has received no legal authority from Summit County nor the 513 SSMA Homeowners, and has no finalized governing documents for administration, creation of rules, or collection of dues or assessments by the makeshift Master Association.  This "board" is in "office" by "the seat of their pants" using only parts of their intended purpose rather than a formal plan or any line of authority.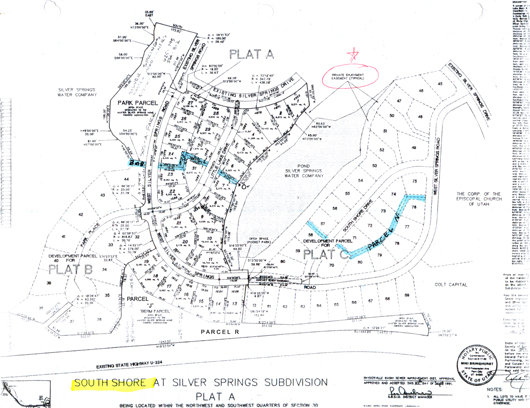 Very small note at bottom of SOS-A-69 reads: :Open space designated to the Master Silver Springs Homeowners Association.
West to east boundary line on south reads " 70.45 feet plus 25.30 feet"
North to south line on west reads "1,243.52 feet"

2001 – May 21 – Quit Claim Deed from SSA to SSMHOA
---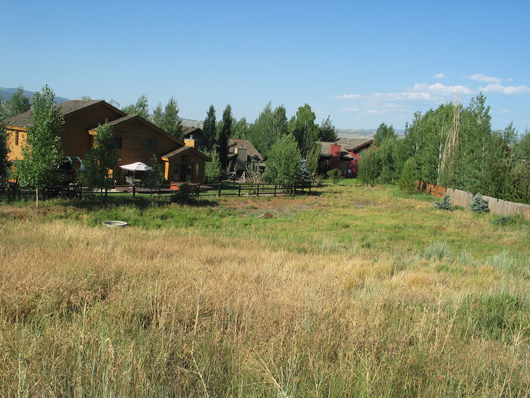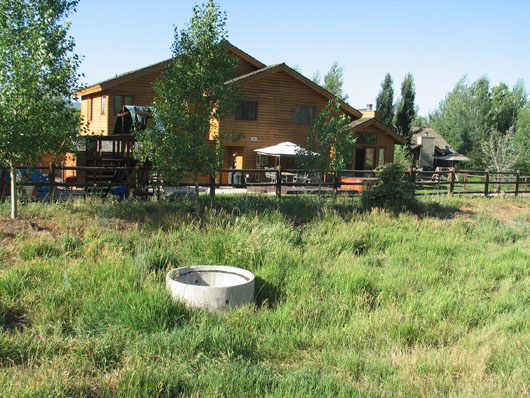 Culvert on Parcel J – is approximately      inches tall.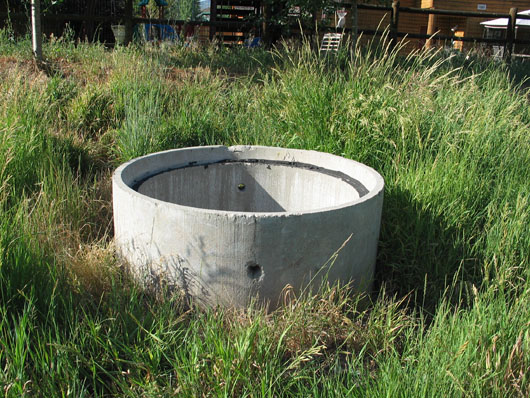 Culvert has only two side holes to expel run-off water.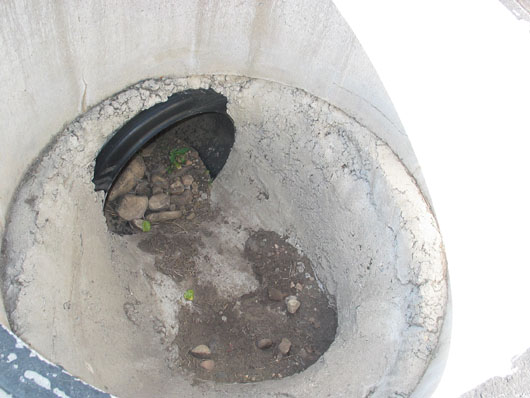 Inside of uncovered culvert – may be designed to remain open
---
 Parcel J culvert opening was covered by a grate during the summer of 2009