C- Snyder's Mill
---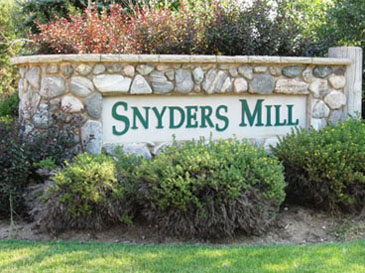 Snyder's Mill is a quiet neighborhood of around 125 stucco single-family homes contiguous to a couple of the Silver Springs Community condominium subdivisions (Ptarmigan, Willow Bend Village).
Snyder's Mill was named for early 1847 pioneer Samuel Comstock Snyder and his family who had a grist mill on the southeast corner of Silver Springs Drive and Highway 224, and a saw mill southwest at the site of Park City Nursery off Highway 224.
This area is conveniently located on the Olympic Highway (224) between Kimball Junction and Park City.
There is a close proximity to three ski resorts, The Canyons, Park City Mountain Resort, and the five star Deer Valley Ski Resort, and other Nordic and alpine ski venues. There are good views of ski areas from some of the houses here.
This subdivision is part of the Snyderville Basin, and is in Snyderville in west Summit County, Utah.
Snyder's Mill is adjacent on the east side to Willow Creek Estates Park that has a dog pond, two playgrounds, tennis courts, jogging trails, and playing fields for soccer and rugby.
This subdivision has ready access to nearby trails for biking and hiking from Kimball Junction to Park City.
Parley's Park Elementary School borders on the north side of this subdivision.
It is in Park City School District Precinct 2, Summit County, Utah.
Mailing Address:
Snyder's Mill HOA
P.O. Box 980126
Park City, UT 84098
[email protected]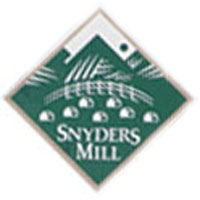 ---
Snyders Mill HOA Annual Meeting Minutes:  2013 through 2018
The Snyders Mill HOA annual meeting was held on February 15, 2018 at Park City Community Church. In attendance were 17 homeowners and 4 Board members.  The Board had 54 proxies submitted by homeowners who were not present.
James O'Reilly, President of HOA Board opened the meeting at 7PM. James presented a review of his first year on the board. He thanked the others on the board: Jim Duebber, Jim Ruelle, and Barbara Dowie; and the members of the Architectural Committee: Gary Moore, Brian Kretschmar, and Kevin Chaidez.
The Treasurer's report indicated $12,071 in checking and $77,772 in the money market reserve fund at the end of 2017.
The analysis of the 2017 budget, versus actual, reflected a $11,731 surplus as a result of spending less on legal fees and HOA maintenance of common facilities.
The proposed budget for 2018 includes money for a professional management company that will be contracted based on the approval of the budget.
---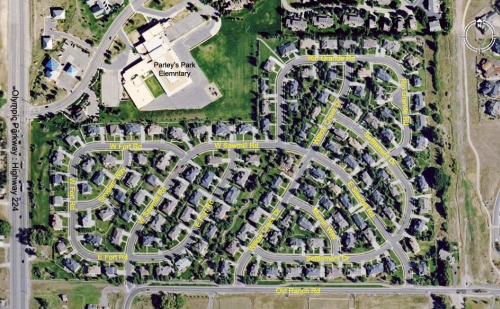 The trail system from Park City to Kimball Junction is on the right (east).
There is also a walking trail from the school, south between Snyder's Way and Sawmill Road.