11- The Springs SF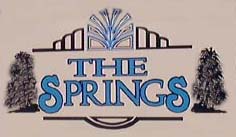 (Representational logo only)
SPR-Lot # (2000) has seven lots.
Four residential lots and three commercial lots.
President: Bill Rusconi <[email protected]> 658-0302, 801-584-3525
More than half of the area in this subdivision is owned by the St. Luke's Episcopal Church
SPR-Lot # 2AM (second amendment 2005)
NOT MEMBERS OF THE SS MHOA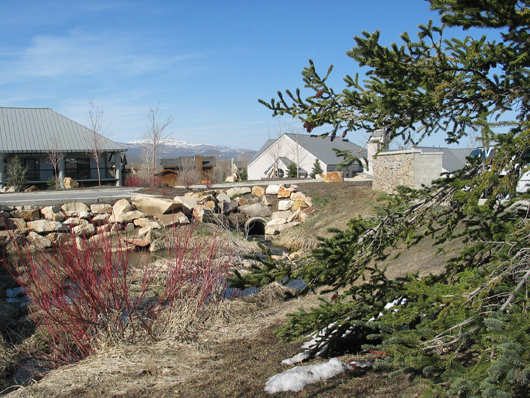 The Springs subdivision east side of SPR-6 – Winter view of Spring Creek stream bed May 2008
May 2008: "The Springs is one of the standing/voting members of the Master Association. While The Springs is comprised of only 2 occupied homes and 2 unfinished homes, our immediate proximity to the Blue Roof, the 2 commercial buildings (Dr. Sumsion and Windemere Real Estate), St. Lukes and the primary water source for the lakes make our membership in the Master HOA mutually beneficial."
— William Rusconi
March 18, 2010: "For accuracy,  The Springs never resigned from the master association.  Rather, the master stopped inviting us to board meetings, or involving us in any decisions because we did not pay the back dues for vacant (and bankrupt properties) in our subdivision.  As far as I am concerned, we are still a charter and voting member of the Master and no business could/should legitimately be conducted (including any dues increase) without our involvement and consent. "
–William Rusconi
April 13, 2010: "Bill Rusconi, former president of "The Springs" subdivision on Walker Court (behind St. Luke's) asked the question of whether or not his subdivision was still part of the MA.  Noland said that they were not Members of the MA.  Rusconi asked how that came to be because The Springs had been a  MA member (approximately from 2000 to 2006) and then suddenly they were not members.  Noland said he didn't know how they came to be excluded.  Then Ron Duyker said that he had been MA president or on the MA board during that time. He gave an explanation that went somewhat like this:  because The Springs had been developed on what had been zoned as a commercial parcel, then a residential parcel, that it had been decided that The Springs would be ejected or excluded from the MA even though they had paid assessments and attended MA meeting for a number of years.
I remember when I started to work on this website again in 2008, I was trying to figure out how many subdivisions were members of the MA. It was alarming how an 18 year organization had so little documentation or records while having around a million dollars of Membership money and several possibly litigious Common Areas to manage.  After much prodding, the MA "manager" explained that The Springs had not been paying their annual assessments so they were dropped from MA Membership by the MA board.
I then asked Bill Rusconi and this is his reply: "For accuracy,  The Springs never resigned from the master association.  Rather, the master stopped inviting us to board meetings, or involving us in any decisions because we did not pay the back dues for vacant (and bankrupt properties) in our subdivision.  As far as I am concerned, we are still a charter and voting member of the Master and no business could/should legitimately be conducted (including any dues increase) without our involvement and consent."
Tonight, after the latest events, Rusconi finalized "The Springs" membership situation. Rusconi said that since the MA had arbitrarily eliminated "The Springs" from membership (then he turned to two other The Springs residents), and since we are a quorum here, we choose not to be re-instated to the MA.  Noland said something to the effect that they would be welcome to re-join, to which Rusconi answered, "Yeah, I bet, now that you want that big $367 assessment from each of us." They resigned and left the meeting.
---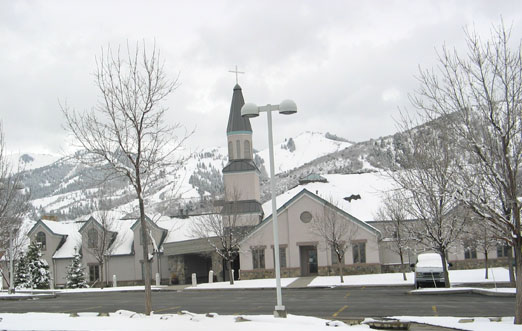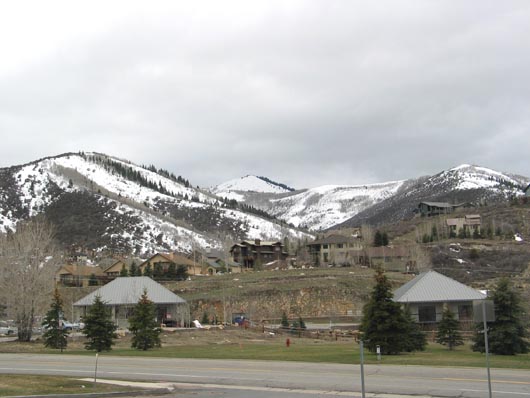 Two pavilion buildings -Park City Orthodontics and Windermere Real Estate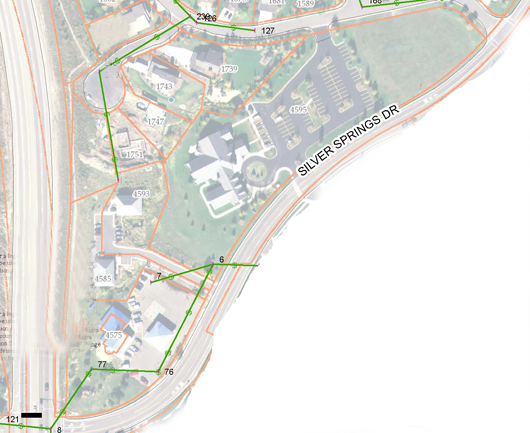 Aerial of The Springs subdivision – southwest corner is not part of The Springs but is Blue Roof Market on the Silver Springs Commercial Phase A. This property was held by Joseph Cunningham for several decades prior to its development.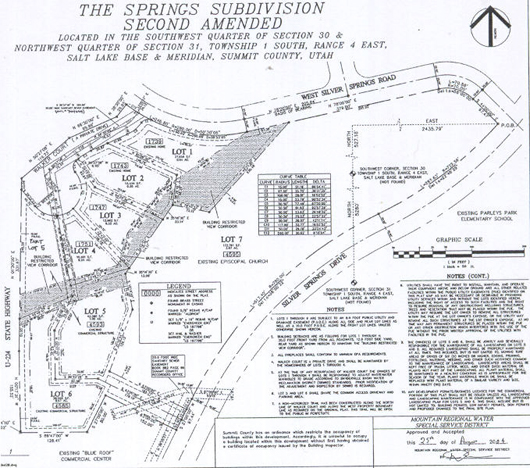 Grey area is view corridor – building here is restricted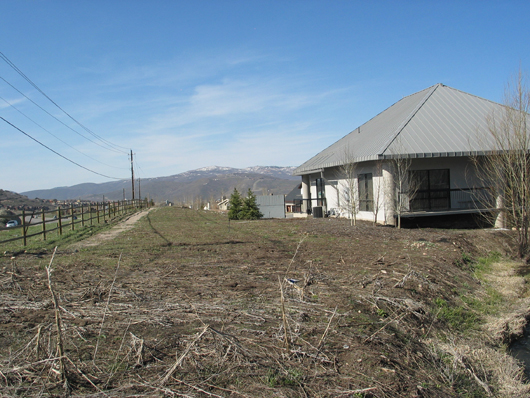 View of Parcel R from the south end of The Springs subdivision SPR-Lot 6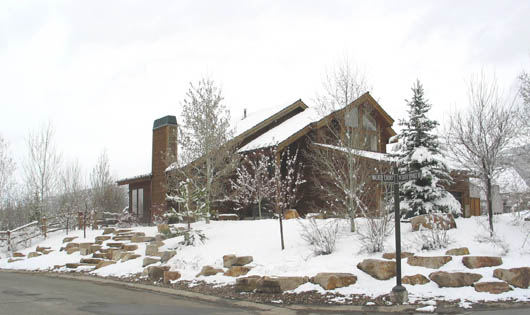 Corner home at The Springs
SPR-1-2AM – 1739 Walker Court 84098 – William E. & Megan Rusconi 658-0302  (2000)
SPR-2-2AM – 1743 Walker Court 84098 – Bryce & Laura Johnson 647-9088 to Edward S. Haeger  649-6890  (2004)
SPR-3-2AM  – 1747 Walker Court 84098 – James & Mimi Loucks  (2005) in 2009 to Kenneth Whitney & Stacey Zavadil
SPR-4-2AM  – 1751 Walker Court 84098 – Franz & Amie Ostmann 655-8629 (under construction) (2006)
SPR-05 – 4593 Silver Springs Dr. – Windermere R.E. – Charles Robbins and John C. Bethke 649-9077
SPR-06 – 4585 Silver Springs Dr. – Park City Orthodontics 649-0099
SPR-07 – 4595 Silver Springs Dr. – Corp. for the Episcopal Church in Utah, St. Luke's 649-4900
Commercial Center – Silver Springs Drive & Highway 224
1002 Silver Springs Drive – Parley's Park Elementary School
4574 Silver Springs Drive – #13 Silver Springs Single Family HOA mailbox
4575 Silver Springs Drive – 7 Eleven; The Alaskan
4580 Silver Springs Drive – Home Savings; Stillwater Mortgage LLC
4585 Silver Springs Drive – Jeffrey R. Sumsion, DMD
4593 Silver Springs Drive – Windermere Real Estate John Robbins and John Bethke (Whit Logan)
4595 Silver Springs Drive – St. Luke's Episcopal Church