A- Ranch Place
---
RANCH PLACE
---
Ranch Place, a subdivision platted in 1995 with the help of former Utah Governor Norm Bangerter, is one of the contiguous subdivisions to the Silver Springs Community in the Park City School District Precincts 2 and 3. This area was part of the historic Fletcher Ranch and the Wallin Dairy Farm (now part of Swaner Nature Preserve).
The Ranch Place subdivision currently has around 248 to 254 contemporary single-family homes and 28 common area parcels.
Ranch Place is just one mile from Kimball Junction and Interstate 80 on Route 224 (The Olympic Highway).
Many of the Ranch Place homes back up to Swaner Nature Preserve and Eco Center, an area that is designated to remain as open space. All lots are flat with mountain views and some with ski area views (Bear Hollow Utah Olympic Park). The neighborhood was once considered wetlands.
The proximity of the Kimball Junction Redstone shopping and business area within one mile includes several area parks. A county sports facility and other work out businesses are walking or biking distance away.
A county trail system connects Kimball Junction and Park City through this neighborhood and the Silver Springs Community.
County buses are available to visit other parts of Summit County and Park City.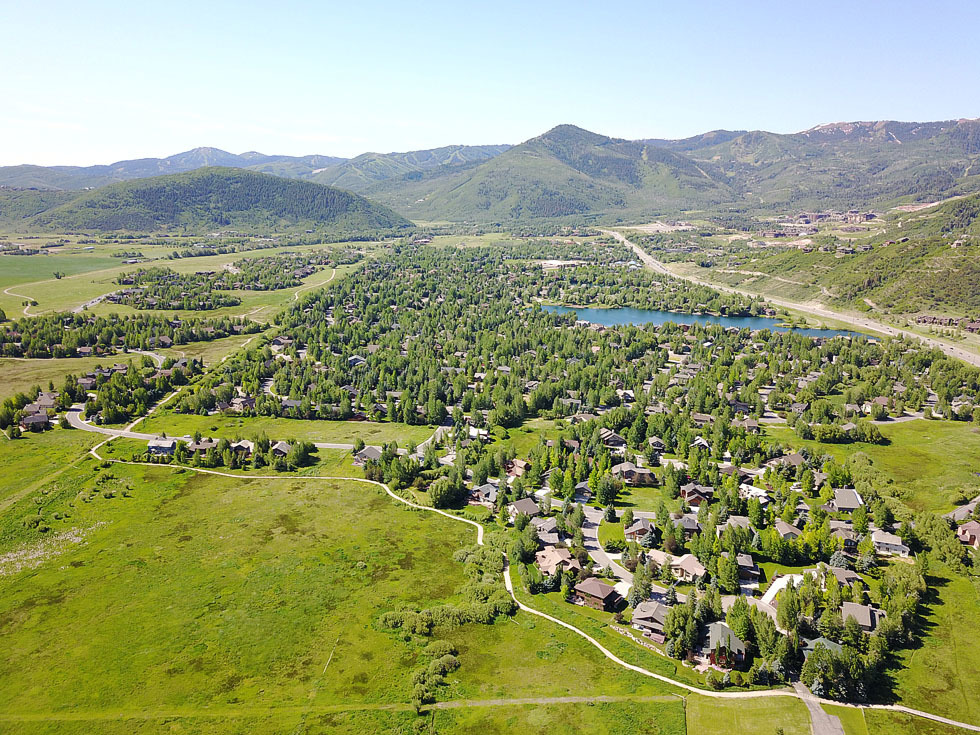 Ranch Place (248 homes)
Meetings are held the 2nd Wednesday of each month.
The meetings start promptly at 7 PM
2013 Board :

 ___________________________________________________
2010 Board:
Ranch Place Webmaster: James Donavan
Co-Presidents:
—Werner Maeder 435.649.3822 (before 9PM, please)
[email protected]
—Ed Vola
435.615.6830 (before 9PM, please)
[email protected]
Manager: Brenda Lake
435.640-1150 or 649-7938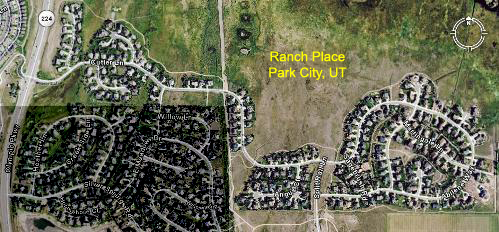 The grayed out area is NorthShore, the area to the north (top) is Swaner Nature Preserve, the area east (off of map to the right) includes Treasure Mountain Estates and (of the map to the southeast) Willow Creek Estates. The area to the west (off the map to the left) across the highway is Bear Hollow.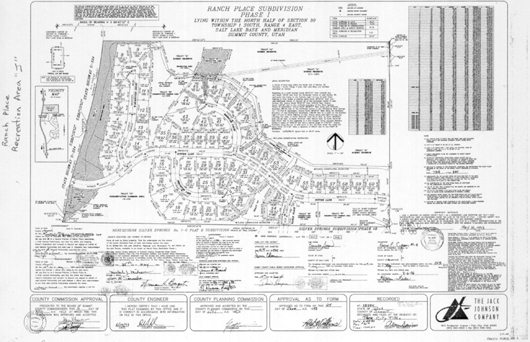 Note: Conservation Easements Tracts "E" and "F" south of Cutter Lane are along the north boundary of Silver Springs Subdivision Phase 1-B.
Just across the street and north are additional Conservation and Scenic Reserve Tracts representing the Swaner Nature Preserve.
Conservation Easement "C" borders along the north boundary of NorthShore, and also the Snyderville Basin Recreation Trail Area Tract "I" which borders on the south Recreation Trail area Tract "J", both tracts are along Hwy 224.
---
SILVER SPRINGS / NORTHSHORE ISSUES
2007- Nov. Letter to Park Record from Megan Williams "Building Bridges"
Published in the Park Record on November 21-23, 2007, Page A-19.
2007 Nov. RANCH PLACE /SILVER SPRINGS Bridge Issue Response
---
2011-July 4-6 – Letter to Park Record from Dee Carpenter 2011- July 6
"Swaner Preserve, fireworks don't mix"
Published in the Park Record on July 6-8, 2011 on Page A-15.