–Culinary Water
---
---

FIRE HYDRANTS –  Summit County Ordinance 346. Section 7.  Fire Hydrants to be Uncovered – Every Water Company shall uncover and remove accumulated snow and windrows of snow from over and around fire hydrants. The hydrants should be uncovered for a distance of not less than three feet on all sides so the hydrants are accessible for emergency use. Hydrants should be uncovered within 72 hours of the time they are buried by a plowed windrow of snow or from the time they become buried from drifts.
---
Public water systems are regulated by the Utah Department of Environmental Quality. The State Drinking Water Division provides information to water system owners and managers on how to achieve compliance with state water quality and wellhead protection requirements. Summit County approves and monitors smaller water systems, while the State of Utah approves and monitors larger systems.
Contact Information:
Bob Swensen
Environmental Director
85 North 50 East
Coalville, Utah 84017
Phone: 435-336-3227
Fax: 435-336-3286
[email protected]
Includes potable water and fire hydrants
---
Mountain Regional Report on Water Hardness

Email  [email protected]
Physical Office Address
6421 N. Business Park Loop Road, Suite A
Mailing Address
P.O. Box 982320 Park City, Utah 84098
Phone
435-940-1916
Fax
435-940-1945
Emergency Phone Number (call day of night – 24/7)
435-645-2555
Office Hours
8:30 AM to 5:00 PM     Mondays thru Fridays
---
Mountain Regional Water Special Service District Citizens Administrative Control Board
Purpose: Policy making body of Mountain Regional Water Special Service District.
Term: 4 years, expires December 31.
Meets: 3rd Thursday of each month
Board Members
Name
Term Expires
B. Todd Hopkinson
Julie Lawson
Brett Mickelson
Roger Fulmer
Richard Krebs
Matt Lindon
2012
2012
2009
2010
2014
2014
---
---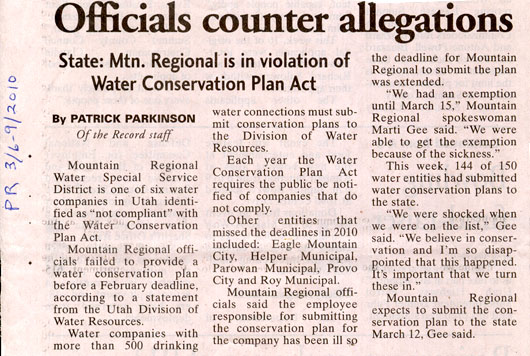 A Silver Springs resident called for Marti Gee during this time and was told Gee was an extended vacation.
---
---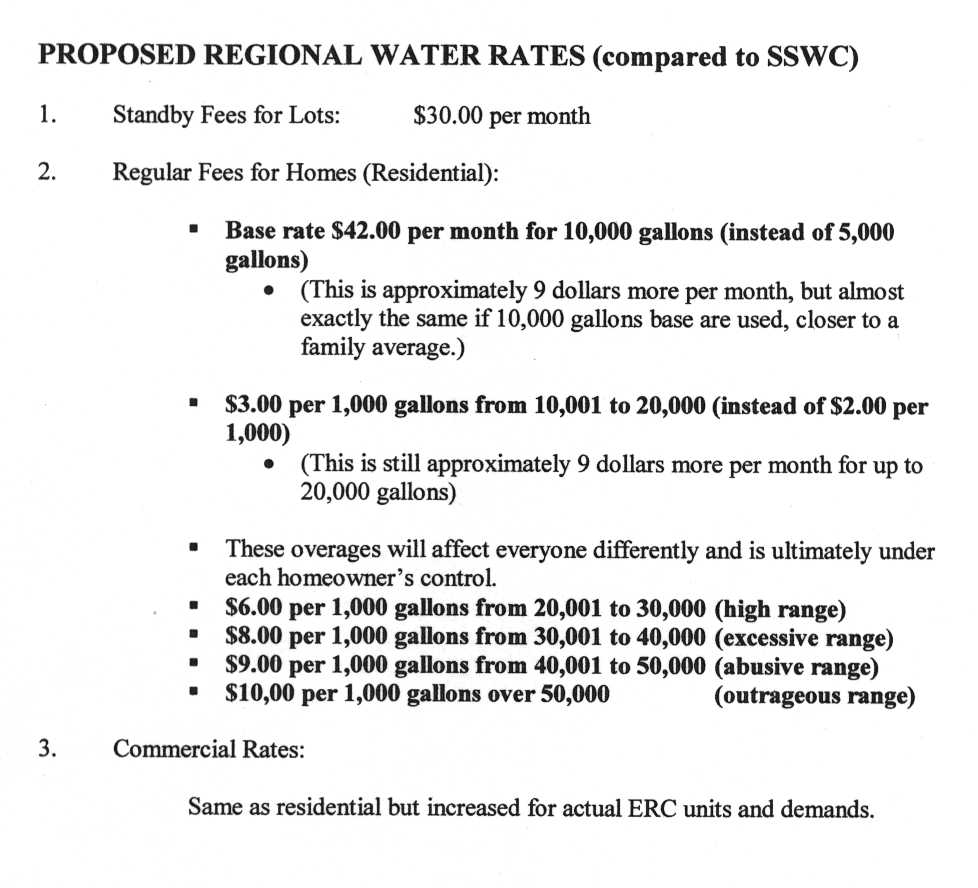 2011-Feb-19- Lindon and Krebs on Admin Control Bd for Mtn. Regional Water SSD 4 yrs.
Both men are residents of the Silver Springs Community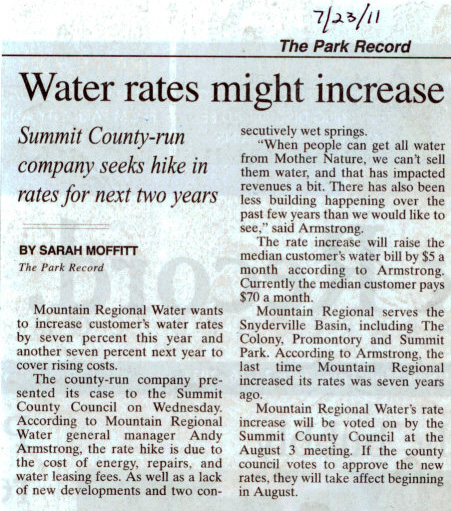 Water rates were increased 7% and another 7% in a few months.
---