Parcel E – NShore Entry
---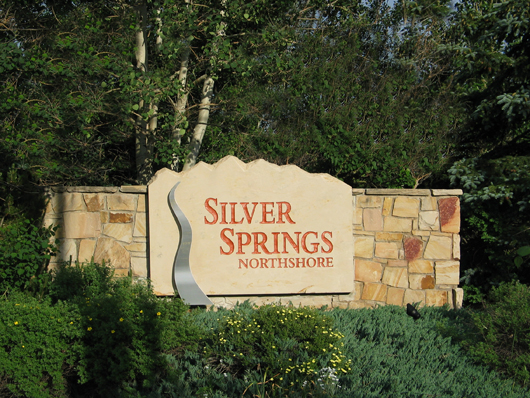 Monument sign by Ralph Stanislaw and Pat Fraleigh
April 2005 General Contractor was John Sebek from SSSF
The north entry sign was erected on the MA's Berm Parcel.
The south entry sign was constructed on the Home Savings Bank corner property.
Parcel E : Hazelwood Parcel became the portion of NorthShore directly north of the Lower Pond (Silver Willow Lake) on North Shore Court and the west portion of Silver Springs Road.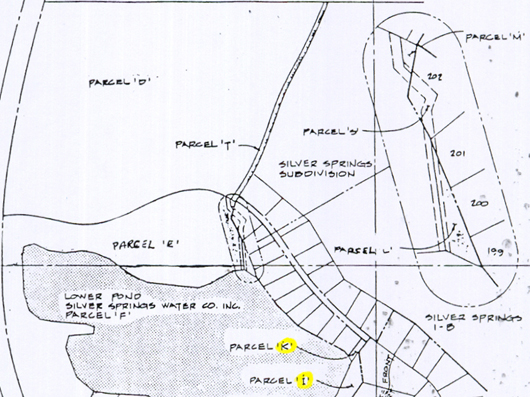 Parcel E is located on left center of this plat sketch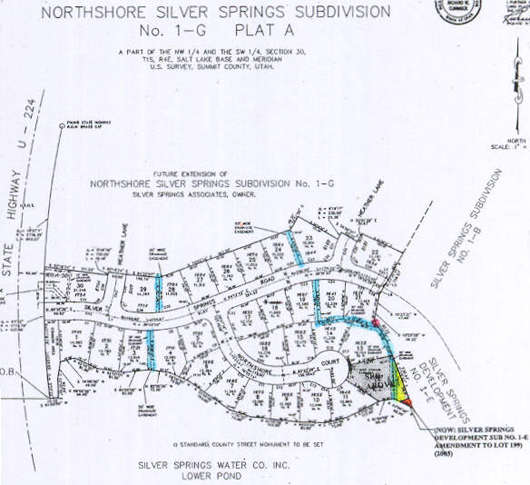 Parcel E became NorthShore No. 1-G Plat A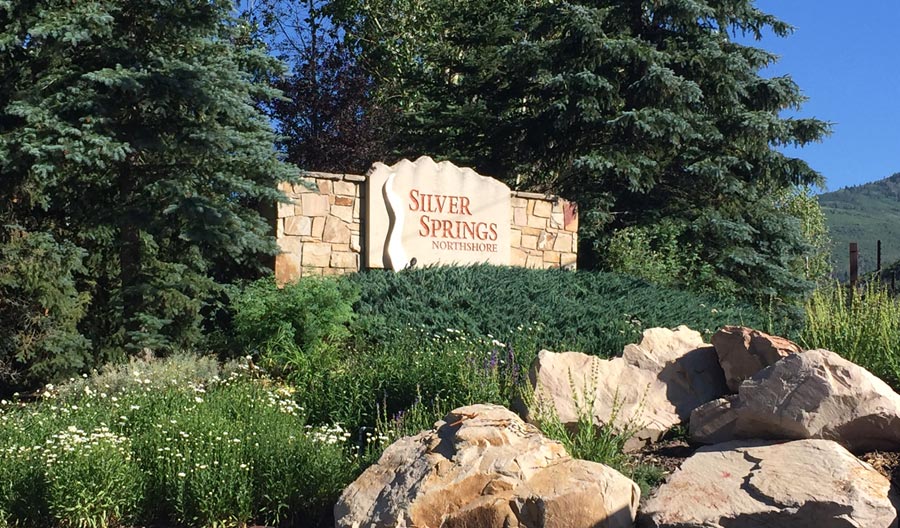 ---
NORTHSHORE ENTRY
– HIGHWAY 224 and NORTH SILVER SPRINGS ROAD INTERSECTION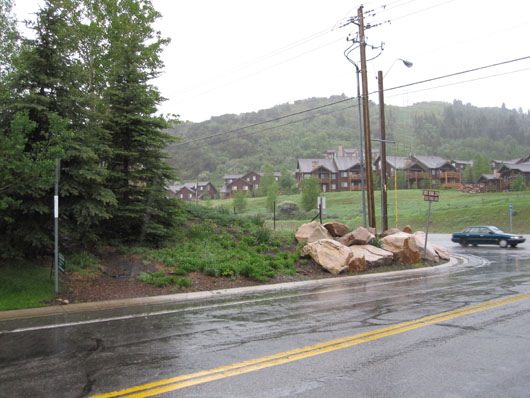 Northwest corner of Parcel E- proposed site for stairs and trail entry development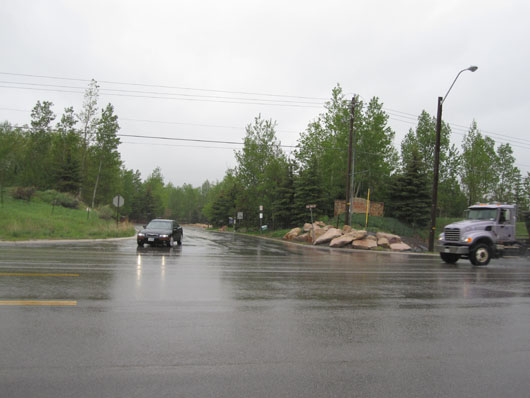 View east – blind corner for proposed stairway to berm trail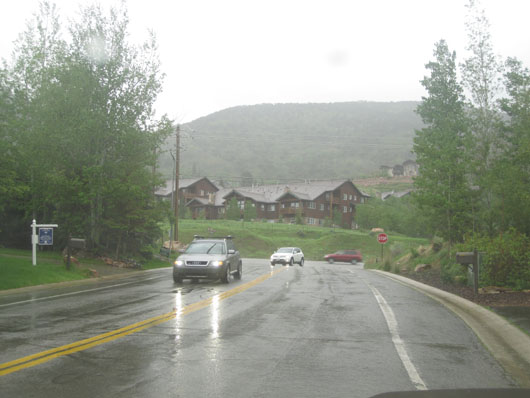 View west – continual inflow of vehicles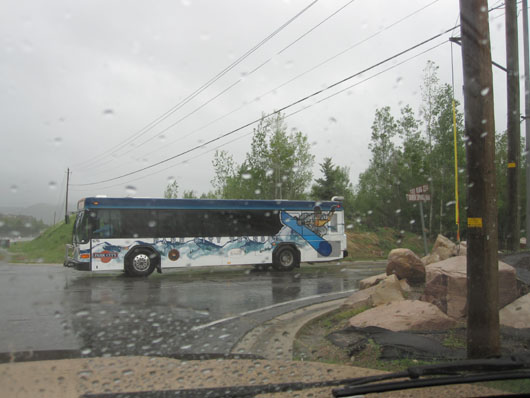 View North – blind turn right (east) – Children and hikers would not be visible from fast moving (55 MPH +) traffic preparing to make a right hand turn.  Proposed stairs and berm trail entry are within feet of the corner. Buses use this entrance every fifteen minutes.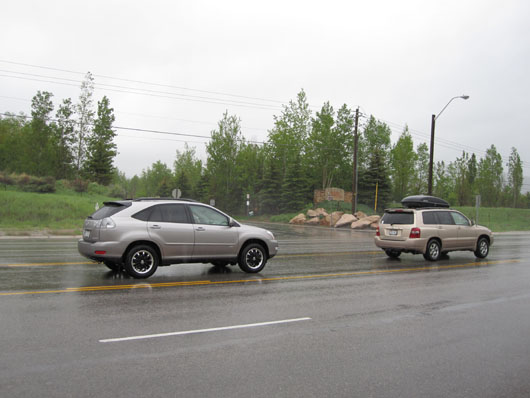 Vehicles from north preparing to turn left to entry