Parcel N – Drainage Channel
---
Parcel N : Inlet stream parcel (White Pine stream, Spring Creek) or drainage channel, originates in our community through underground pipes and opens on Silver Springs Drive, flowing north between SOS Lots 75 & 76 follows the back lot lines to point of SOS Lots 70, 71, & 80, flows under South Shore Drive and between SOS Lots 57 & 58 then into the Upper Pond a.k.a. Silver Willow Pond.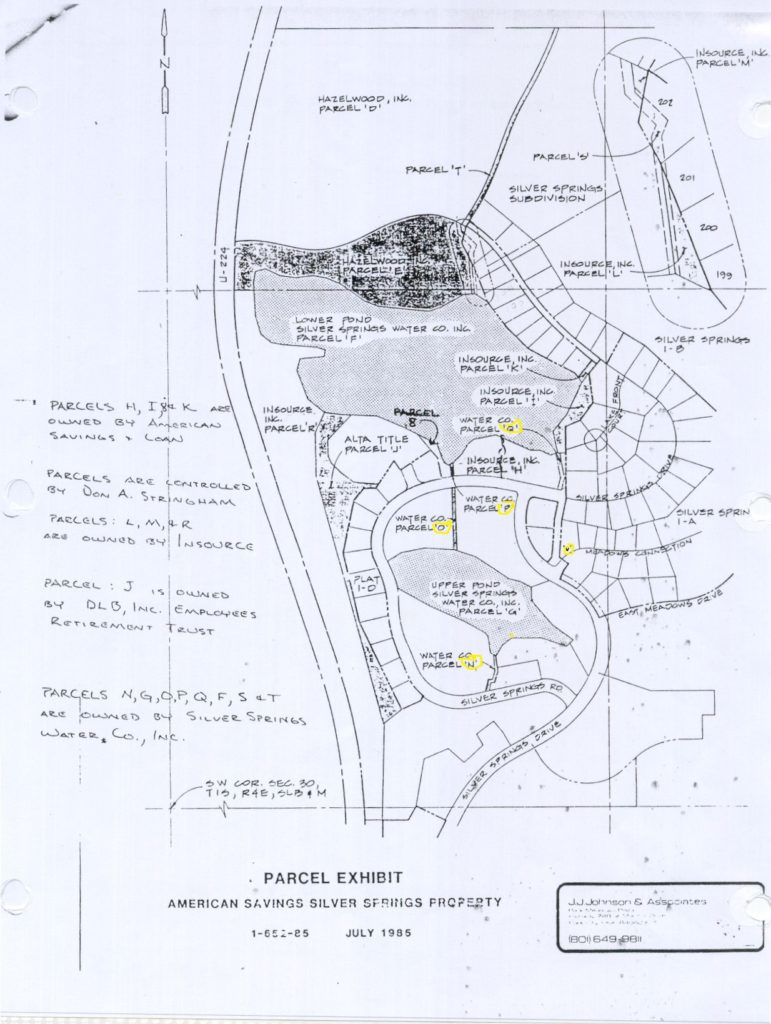 Click on map to enlarge
Parcels N, O, P water channels run along the top left side of this Exhibit. Where noted as Water Co. Parcel "O"
Below or south of "O" is Water Co. Parcel "N" highlighted in yellow.
At the bottom of of Parcel "F" aka the Big Lake and west of the Park Parcel "H" is Parcel "P" which has been variously identified as "B" and as "8"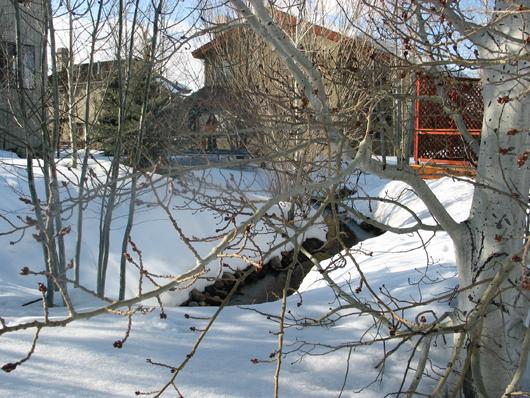 Drainage Parcel "O" Water Channel from south Silver Springs Road in SouthShore facing north
– March 2008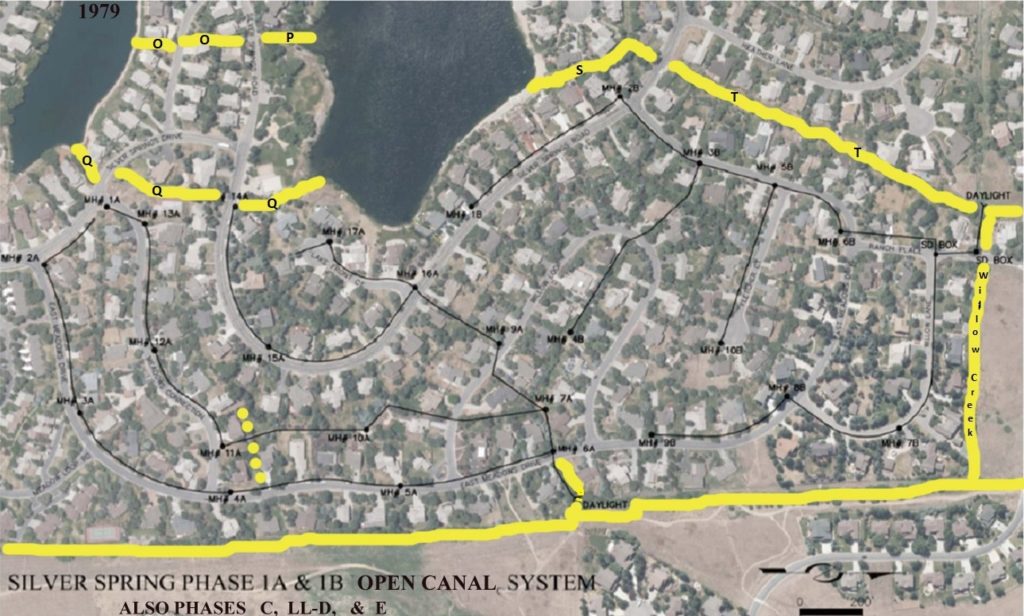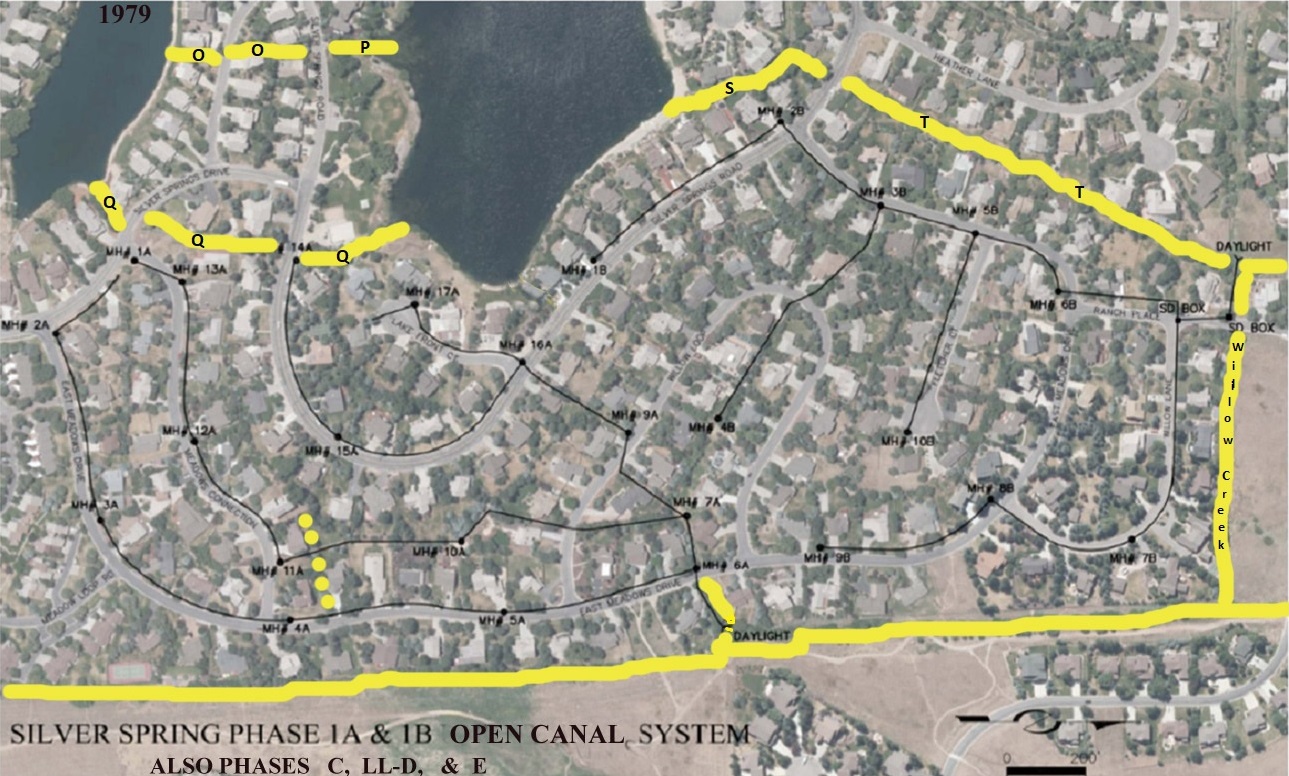 Parcels O & P that are positioned as a broken line at the top left corner of this aerial photo; these are optimized with yellow lines.
Parcel N is not shown, it is on the left side of Little Lake as an extension of Parcels O & P.