8- Silver Meadow Townhomes
---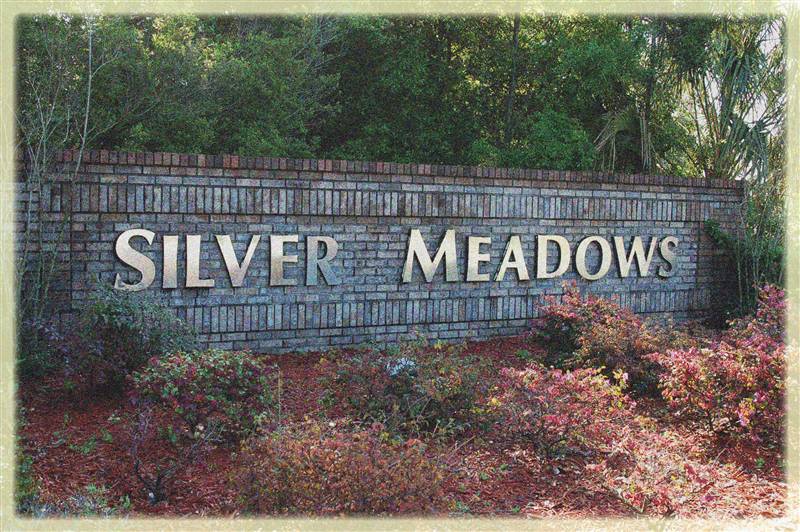 2007 and 2008-2010
President: Philip Tisovec 640-0310
Secretary: Tim Sattlemeier 640-5897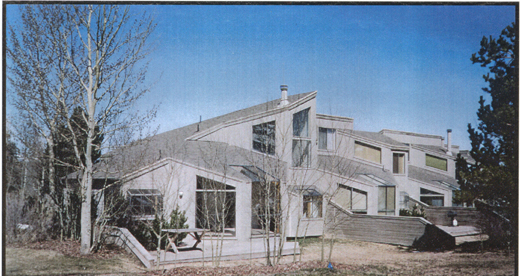 Silver Springs Townhome Condominiums – Silver Meadow Phase – c. 1981
Built by Vern Hardman and his sons, Mike Hardman and Scott Hardman.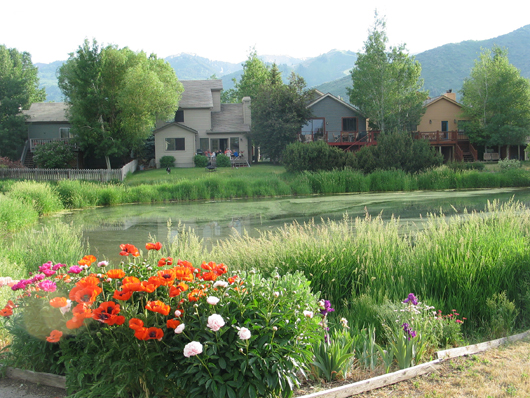 2007 – Silver Meadow Common Area with 0.367 acre Retention Pond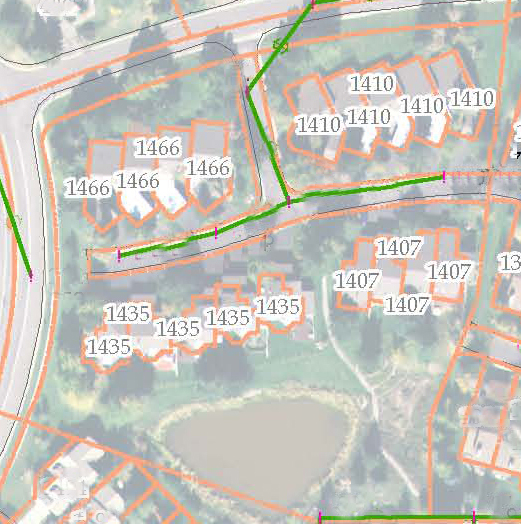 Silver Minnow Pond (belongs to Silver Meadow HOA)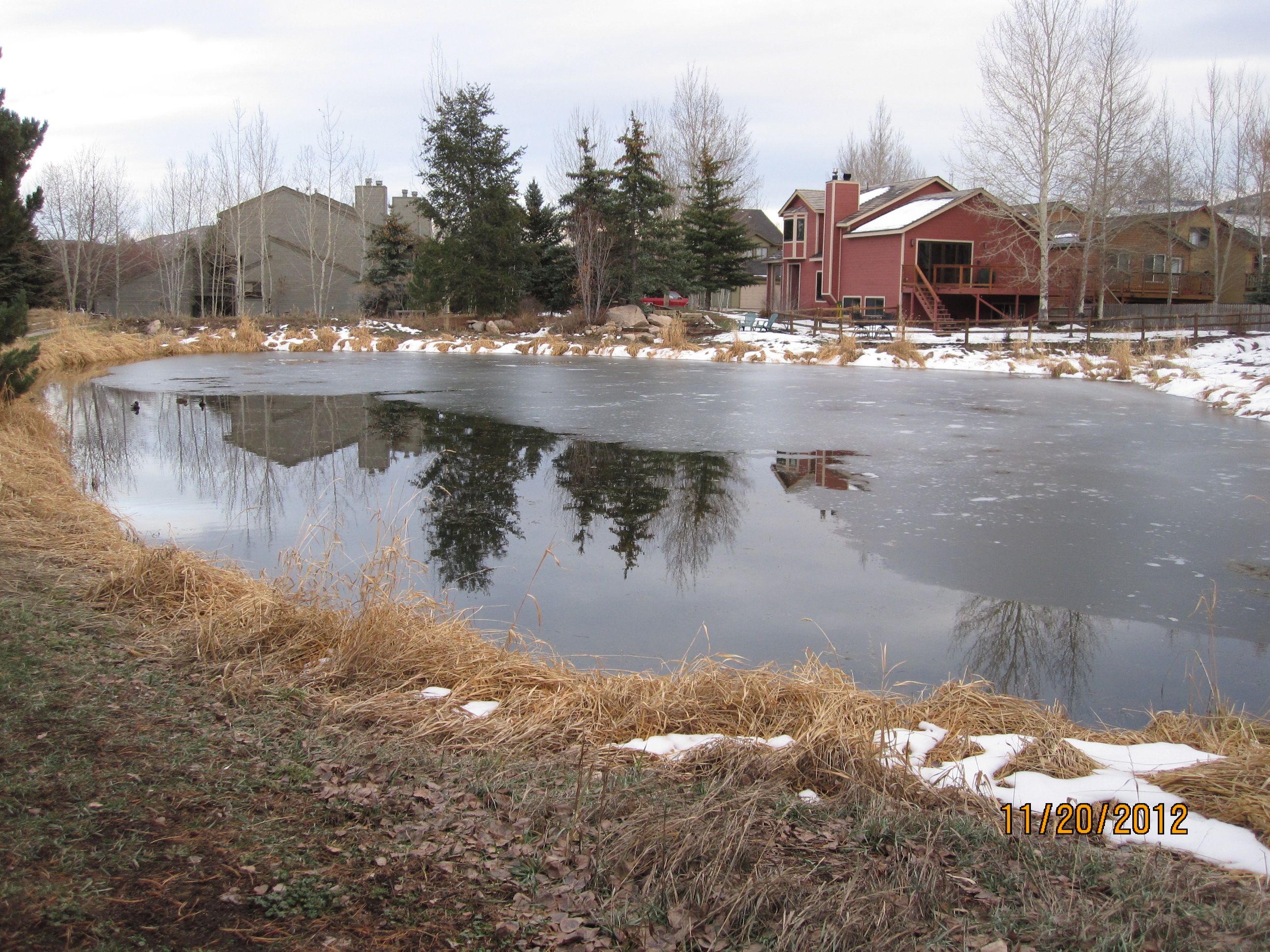 Silver Minnow Pond in late Fall
(Shown as a 0.367 acre Retention Pond Easement within their platted Common Area)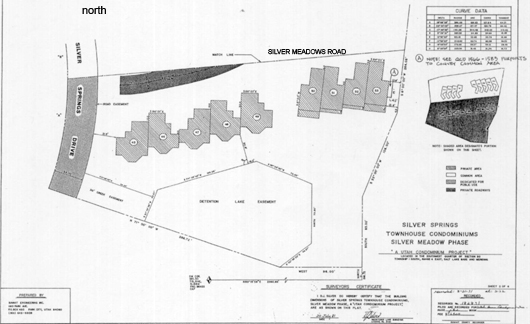 South Silver Meadow Townhomes Units 45-49 and 50-53
Note: at bottom of plat is 0.367 Retention Pond a.k.a. Silver Minnow Pond
Recorded No. 182871 on 8/21/1981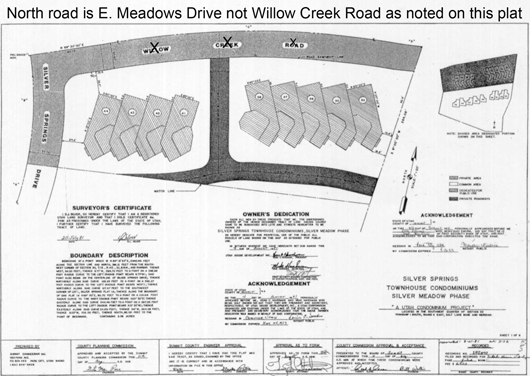 North Silver Meadow Townhouses Units 41-44 and 54-58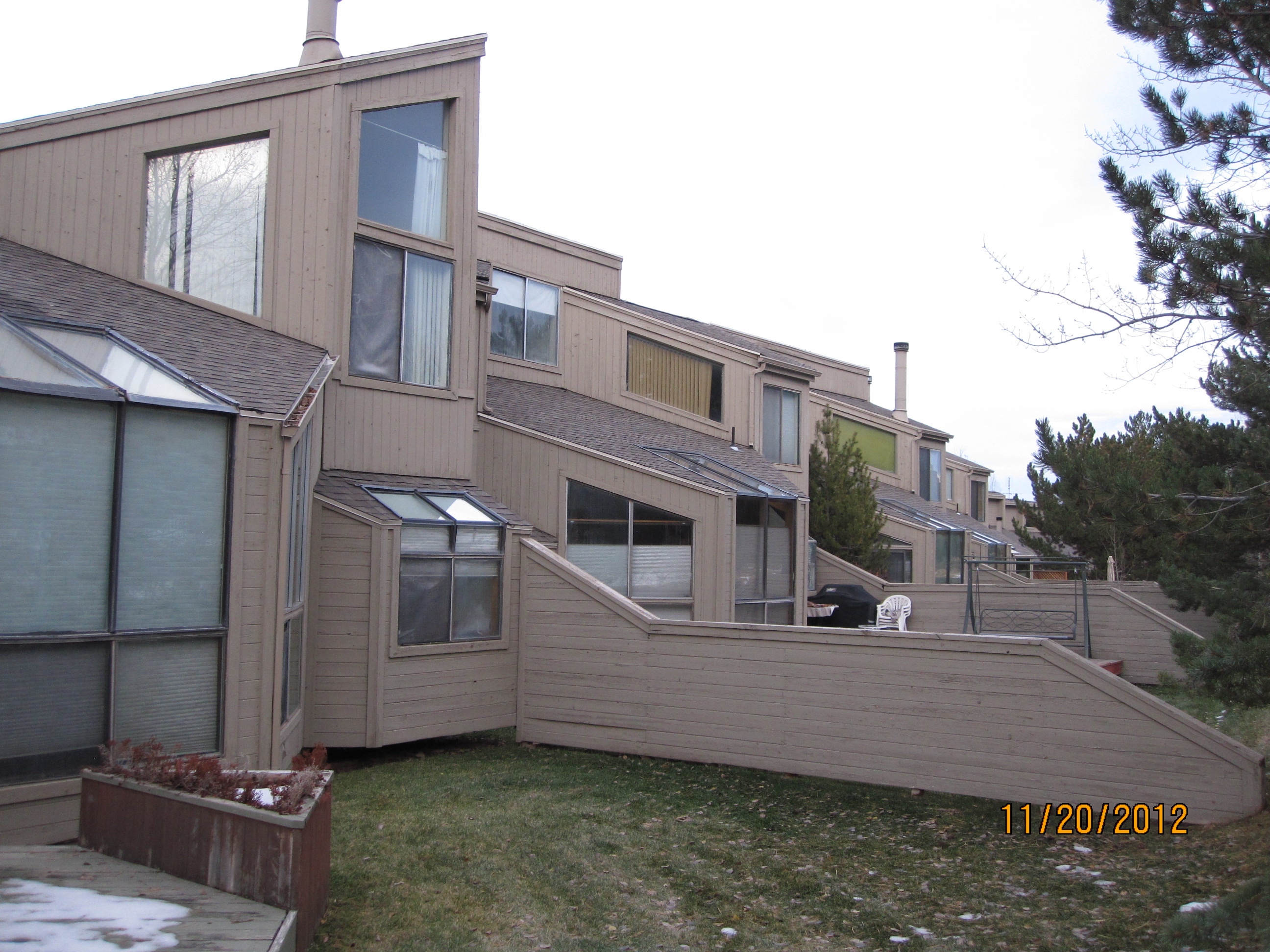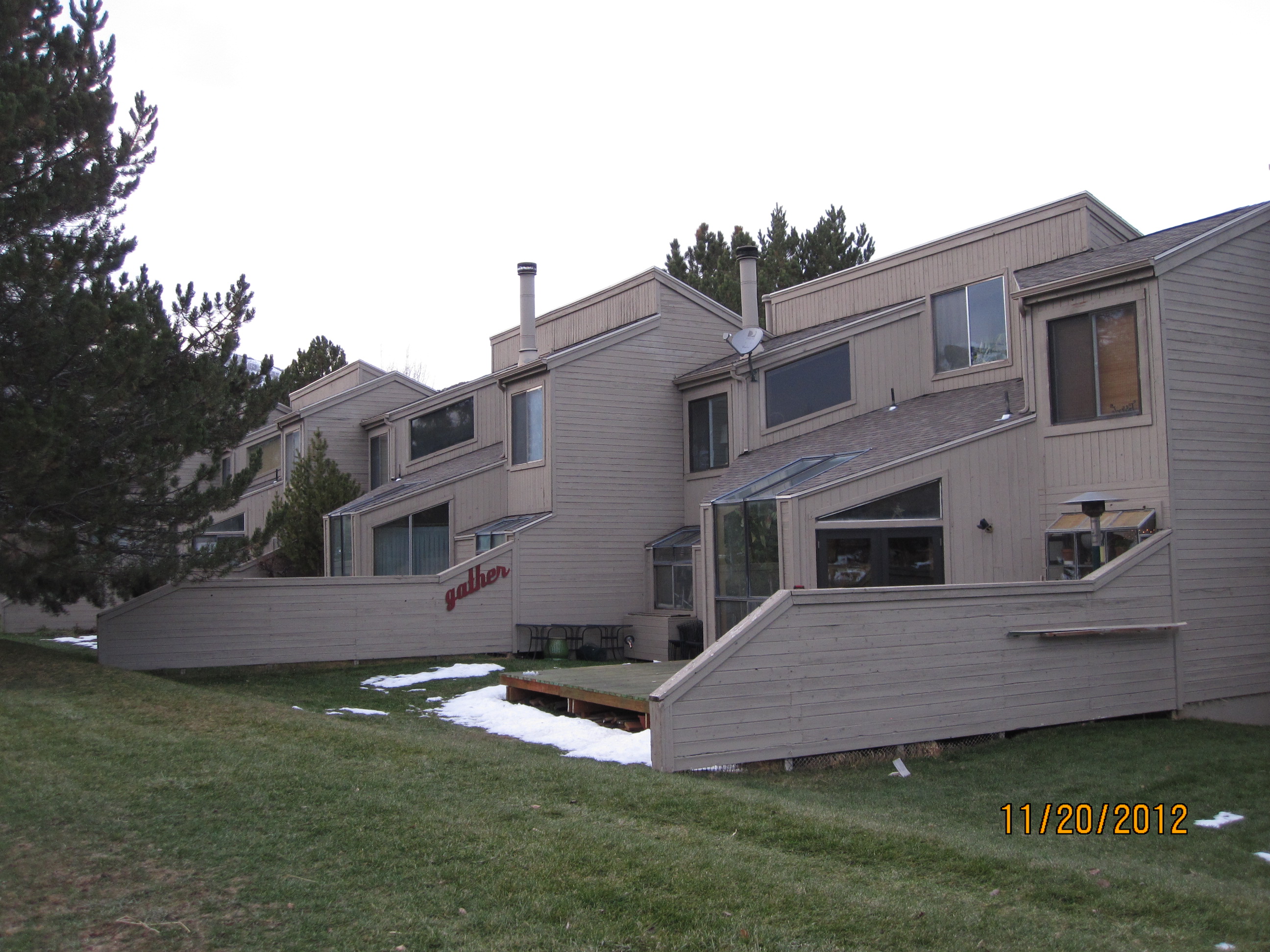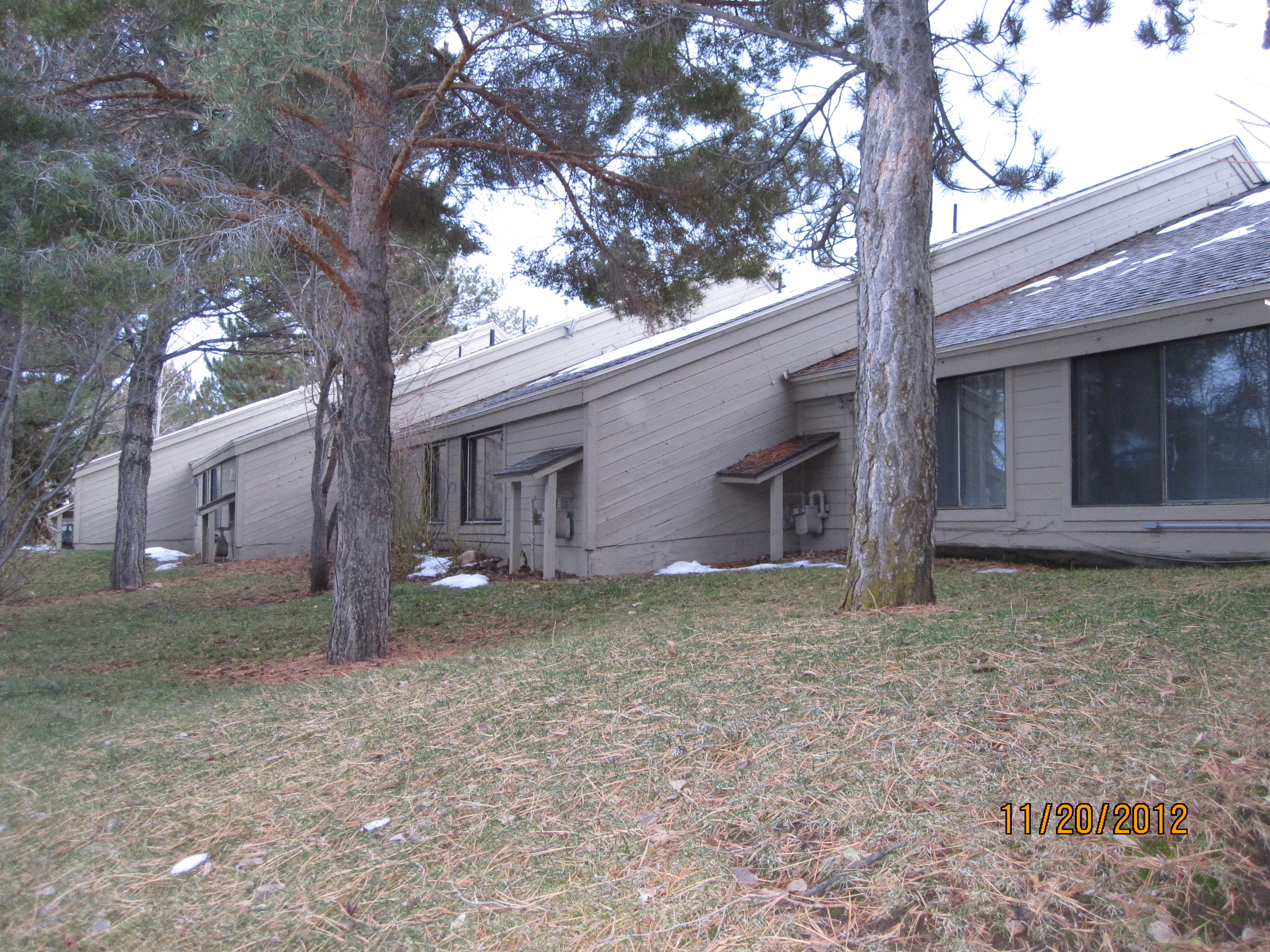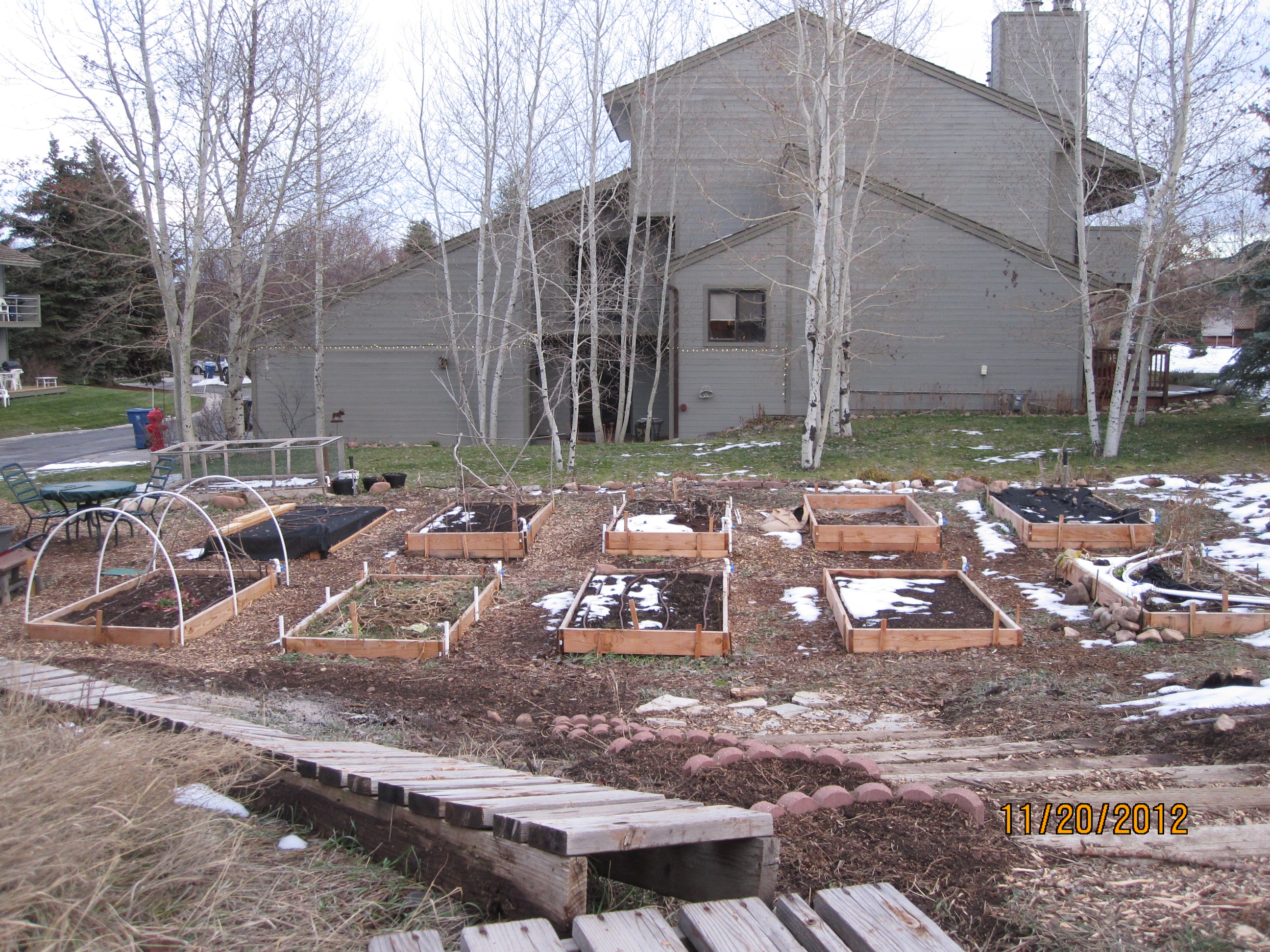 Silver Meadow Townhomes raised bed gardens
---
Name SILVER SPRINGS TOWNHOUSE CONDO
C/O: SILVER MEADOWS HOA
PO BOX 682664
PARK CITY, UT 84068-2664
Account Number 0208805 Entry Number 00246745 Book 374 Page 363Tax District 13 – PCSD A,J,K,N,U (C-C) (E-E)Acres 0.18 Recording Date 02/24/1986 09:25:00 AM
Situs AddressLegalSUBD: SILVER SPRINGS SILVER MEADOW CONDO UNIT: RS 30 T 1S R 4E PRIVATE ROADWAYS SILVER SPRINGSTOWNHOUSE CONDOMINIUMS, SILVER MEADOW PHASE, IN SEC 30,T1SR4E,CONT 0.18 AC374-363 (SILVER SPRINGS TOWNHOUSE
CONDOMINIUM HOMEOWNERS ASSOC)
---
DETENTION POND AND EASEMENT a.k.a. Silver Minnow Pond part of  0.18 acre Common Area
Recorded on the 8/21/1971 plat Entry Number 182871
0.367 acre. Approximately 186′ long by average 70′ wide.
SLTM-RSilver Springs Silver Meadow Phase Townhouse Condominiums
Acres: 0.18Common Area Parcel containing a 0.367 acre retention pond
---
 1989-1990 SILVER SPRINGS TOWNHOME UNIT OWNERS ASSOCIATION (SILVER MEADOW PHASE)
President: Heinz Somek, 1435 W. Silver Meadows Dr. #48, P.C., UT 64060, 645-7585, 278-0252.
---
SILVER MEADOW OWNER ASSOCIATION DOCS:
1993 By-Laws Article 2 Management Committee Section 2.5: The Management Committee shall annually elect all of the officers of the Association. The meeting for the election of officers shall be held at the first meeting of the Committee immediately following the annual meeting of the Association.
Article 3 Meetings Section 3.2: The annual meeting of the Association shall be held on the second Tuesday of February at 7:00 PM
---
SILVER MEADOW TOWNHOME CONDOMINIUMS (18)
REF TAX ID # PROPERTY ADDRESS OWNER NAME
SLTM-41 as 1466 W. Silver Meadows Drive Unit 41-Barbara M. Wine
SLTM-42 as 1466 W. Silver Meadows Drive Unit 42 – Carolyn J. Thein & Tamara Thein
SLTM-43 as 1466 W. Silver Meadows Drive Unit 43 Philip Tisovec & Amy Thorpe
SLTM-44 as 1466 W. Silver Meadows Drive Unit 44 Tami L. Zeller
SLTM-45 as 1435 W. Silver Meadows Drive Unit 45 Carole W. Wade; CW Paintings
SLTM-46 as 1435 W. Silver Meadows Drive Unit 46 Erich Kuster
SLTM-47 as 1435 W. Silver Meadows Drive Unit 47 Patricia L. Murray
SLTM-48 as 1435 W. Silver Meadows Drive Unit 48 Jensen Moon & Beth Linsberg Moon
SLTM-49 as 1435 W. Silver Meadows Drive Unit 49 Scott M. Gordon & Lisa J. Gordon
SLTM-50 as 1407 W. Silver Meadows Drive Unit 50 Tim & Kate Sattelmeier
SLTM-51 as 1407 W. Silver Meadows Drive Unit 51- Karon Sydoryk;Bill Latimer
SLTM-52 as 1407 W. Silver Meadows Drive Unit 52-Kelle J. Morrill
SLTM-53 as 1407 W. Silver Meadows Drive Unit 53 – Jan Williams
SLTM-54 as 1410 W. Silver Meadows Drive Unit 54 – Rebecca A. Perrine; John S. Brock
SLTM-55 as 1410 W. Silver Meadows Drive Unit 55 – Judith Bushnell
SLTM-56 as 1410 W. Silver Meadows Drive Unit 56 – Jennifer S. Holden
SLTM-57 as 1410 W. Silver Meadows Drive Unit 57 – Jason W. Curry
SLTM-58 as 1410 W. Silver Meadows Drive Unit 58 – Timothy D. & Claire A. Martin; Regis Y. Perret; MTN Paint & Decorating, Inc
---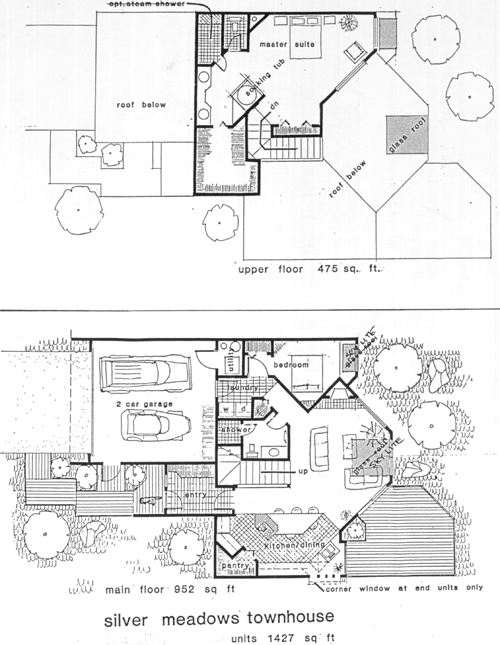 ---